Taxonomy & Organizing Your Content: A #CMWorld Chat with Wendy Stengel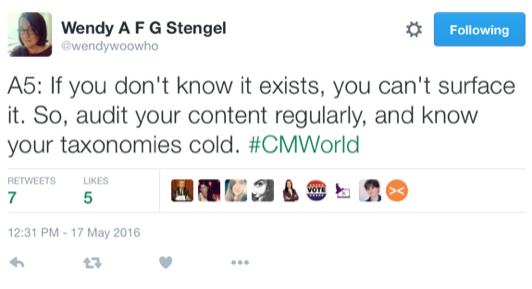 Getting content to the right person at the right time is an aspiration of many us marketers, but this can feel overwhelming. One of the first steps to surfacing the most relevant content is creating a taxonomy for your content, which is a way to organize your content. Wendy Stengel joined our recent #CMWorld Twitter chat to lead on a conversation chock full of ideas.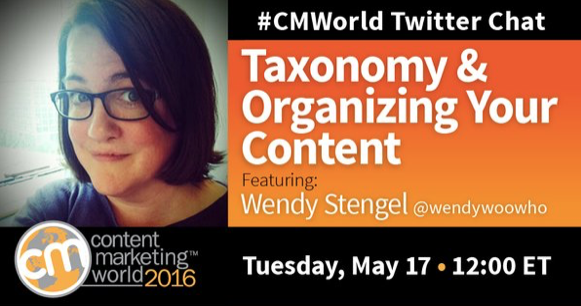 A few highlights of the chat are below. Visit this week's Storify for even more great conversations on this topic.
Taxonomies – how do you tackle this? 
With regards to categories, how do you decide what to keep, remove or revise? 
How do you surface the best content?
Posted May 18, 2016 in: Event by Cathy McPhillips
---
UP