Content Marketing World is part of the Informa Connect Division of Informa PLC
This site is operated by a business or businesses owned by Informa PLC and all copyright resides with them. Informa PLC's registered office is 5 Howick Place, London SW1P 1WG. Registered in England and Wales. Number 3099067.
How to Teach Content Marketing to Your Internal Teams: A #CMWorld Chat with Drew Eastman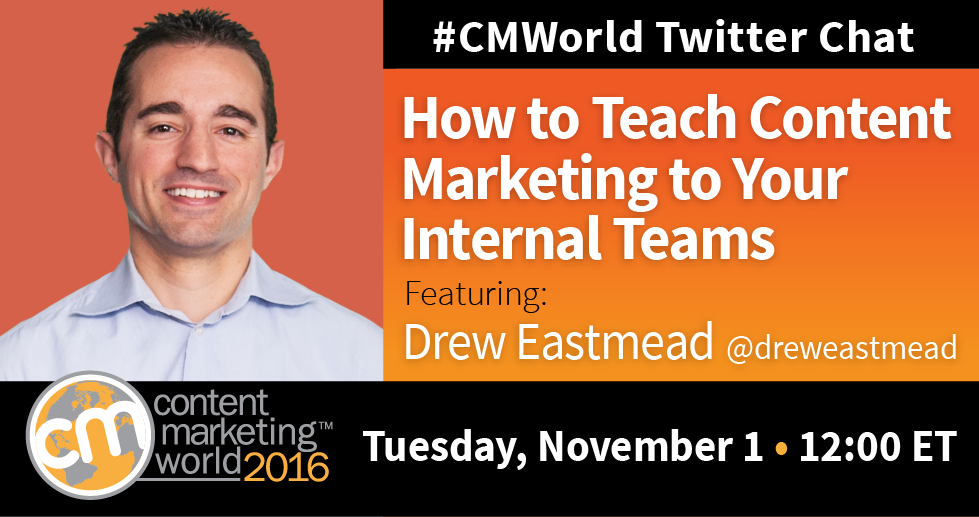 Content marketers often lament about the lack of support they receive within their organizations. Making a case for content marketing can be a challenge, despite the opportunities it has to offer. To convince teams of its value, we must prepare for internal conversations with talking points, examples and statistics.
This week's #CMWorld Twitter chat discussed how to overcome some of these challenges and secure buy-in from your internal team. We were joined by special guest Drew Eastmead, Director of Content Marketing and Content Coaching at Vertical Measures. A few takeaways from the chat are below. Check out our Storify to see more tweets on this topic.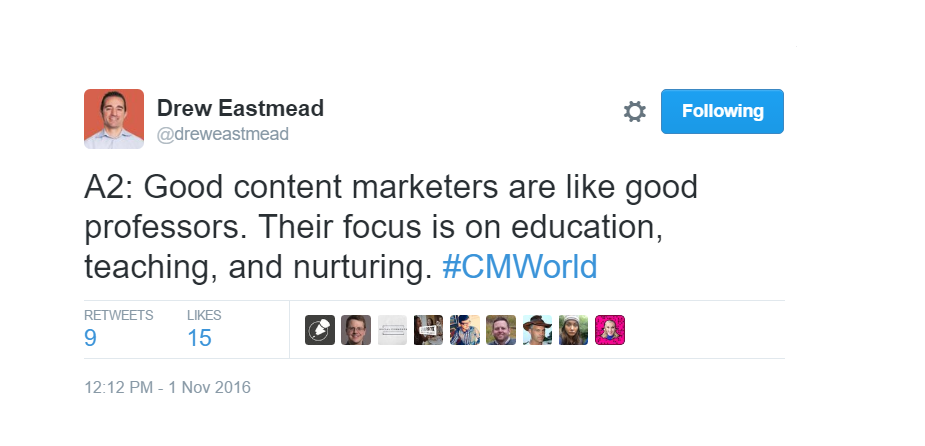 Recognize your obstacles
To communicate the benefits of content marketing to others, you need to evaluate the roadblocks ahead of you and determine how best to overcome them.
Have a plan
Once you've convinced your team of the value of content marketing, be prepared to implement a strategy.
What is your experience with securing buy-in from your internal teams? Let us know in the comments below.
Looking to secure support for your content marketing efforts? Check out our buy-in starter kit for stats, tips, and talking points.
Posted November 2, 2016 in: Event by Monina Wagner
---
UP