Content Marketing World is part of the Informa Connect Division of Informa PLC
This site is operated by a business or businesses owned by Informa PLC and all copyright resides with them. Informa PLC's registered office is 5 Howick Place, London SW1P 1WG. Registered in England and Wales. Number 3099067.
Thanksgiving Episode & A Trick Moment for Brands: #ThisOldMarketing Episode 250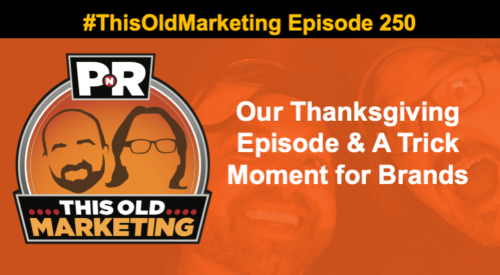 In this special Thanksgiving Day episode, Joe and Robert cover some touchy brand communication issues, including how some brands like Oreo and Snickers are having fun with Twitter's "disputed claims." In addition, they spend plenty of time talking about how "the vid" has accelerated major changes in content marketing and e-commerce media.
Enjoy the show!
Recorded live November 26, 2020; Length: 1:03:29
The Deep Dive
(08:02) The election is over, but executives say disunity among consumers continues. (Source: The Wall Street Journal)
(25:51) Brands have fun with Twitter "disputed" meme. (Source: Ad Age)
(Credit: Oreo via Twitter)
Notable News
(32:48) Evolving culture and tech savvy critical to publishers' subscription strategies. (Source: Digital Content Next)
The Show Sponsor
(44:37) It's the holiday gift that keeps on giving. Receive full access to CMI's exclusive curriculum when you enroll in Content Marketing University. Robert's Master Class series is included!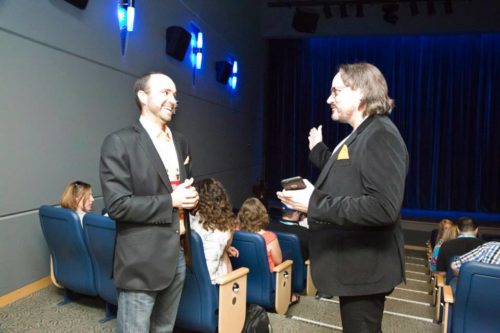 Just Raves
(47:28) Joe and Robert share what they're thankful for.
There are people in the industry doing good work, and Joe wants to recognize them – Brian Clark, Ann Handley, Andrew Davis, Doug Kessler, Robert, and more.
Robert is grateful – that even in this difficult year – he's able to work from home.
Joe is thankful for his two sons.
Joe tells about his pandemic bubble.
In a time of challenges, Robert wants to thank those clients and colleagues who have showed great care this year.
Robert shares his thankfulness for the time he's spent with his wife.
Until the next episode, be safe and healthy, PNR friends. Happy Thanksgiving! We're grateful for you!
Subscribe to PNR: This Old Marketing at Apple Podcasts, Google Podcasts, Stitcher, iHeartRadio, Spotify,or wherever you listen to your favorite shows.
Sign up for Joe's Random Newsletter at JoePulizzi.com. His new book, Corona Marketing, is now available. Follow him on Twitter @JoePulizzi.
Look for Robert's newsletter at The Content Advisory. Follow him on Twitter @Robert_Rose.
Posted November 27, 2020 in: Event by Monina Wagner
---
UP