Recently, I have been chatting with the CMI team and our audience about creativity and what inspires me. Whenever I am posed with the question: "What inspires you to be creative?", I always hated to answer because I never knew how to answer. I always feared I'd be answering wrong. After all these years, I realize there should be no fear in that question. Why? Because there is no right answer.
Creative inspiration can be found anywhere. The consummate Star Wars fan in me compares it to "The Force" which supplies Jedi Knights their mystical powers. "The Force" in Lucasfilm canon is defined as an ubiquitous energy field created by life that binds the galaxy together. I honestly think that is a wonderful definition for creativity.
Creative sparks can be found everywhere. They are there for each and every one of us to discover. If you are like me, you still get some wonderment out of looking at the clouds to figure out what shape they take or how the sun can amplify the beautiful pattern of a spider's web on a branch. The cloud isn't trying to be a specific shape nor is the spider trying to create a perfect geometrical suncatcher. But by our perception, that is exactly what they were doing.
Creative Lessons from the Ministry of Silly Walks
Recently I picked up a book that I keep with me and refer to quite often. Well, it's really a long essay packaged up in a neat little hardcover book format. It is wonderful: "Creativity: A Short and Cheerful Guide" by John Cleese.
Many of you know John Cleese as one of the cornerstones of the most prolific comedic groups in modern history, Monty Python. But being from the "Ministry of Silly Walks" was just a step in his creative journey. Cleese's resume highlights include author, screenwriter, humorist and professor. Cleese was also a keynote speaker at Content Marketing World 2015.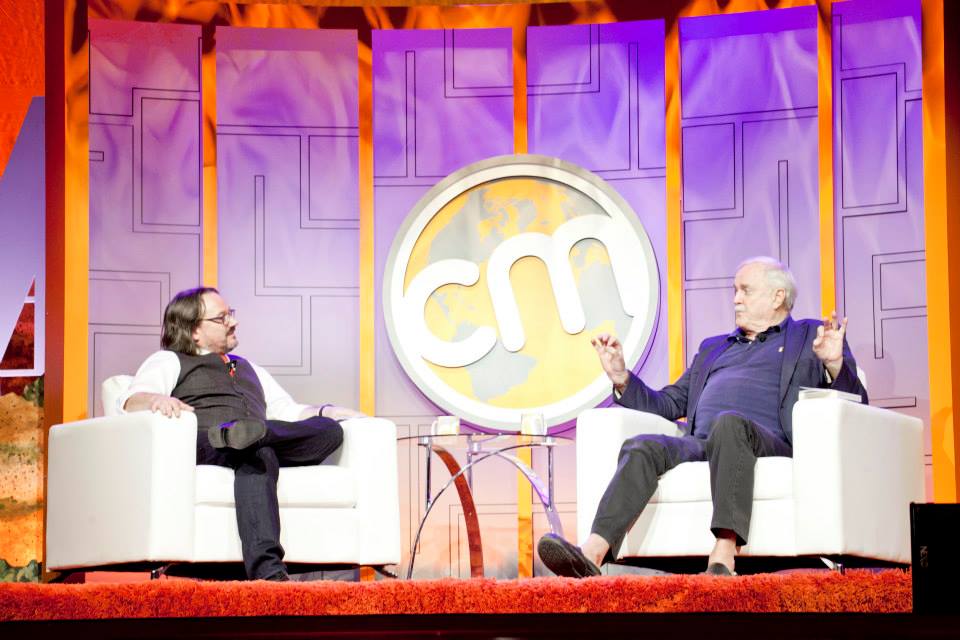 In his keynote – and his on-stage interview with CMI's own Robert Rose – Cleese talked about his creative journey. I, like many others, hung on every word. (In a fanboy moment, I got to tell him that when I briefly chatted with him backstage.) He is a true Renaissance man in the creative sense.

In his book, Cleese touches on some specific points on the creative process that I find incredibly inspirational. Here are a couple points that really stand out to me. (I implore you to read the full book!)
Remember to be playful
How often do you take the time to sit down and just play? As a dad, I remember when my daughters were young, and they would ask me to play with them. It was usually with these little plastic animals they had (for some reason, they always made me be the skunk), but they would create the most fantastical roles for these little plastic animals in their minds. I would play along and sit in awe of the worlds they created.
Cleese makes a wonderful observation that children are at ease with creative thought because they are normally free of adult-based anxiety. No stress, no worries, just time to create. Most creative adults are still playful. They make the time to do something that is solely to stimulate the creative need within. And it isn't work-related. For me, it's poorly strumming out a cover song on my old guitar, playing games, or simply doodling. It's great advice to maintain creative thought, but it is also good for the soul.
Get rid of the distractions
It's the simplest and most obvious piece of advice for anyone who wants to get into the creative mindset. If your phone is ringing, if your emails keeps dinging, or your TV keeps singing, they are pulling you away from where you want your head to be. Take some time to not only distance yourself from the interruptions, but additionally (if possible) block off the time to be creative. Mute it all, and go to a space where you can relax and let your mind wander. For me, I get outside for a run. If I am in a creative rut, I block off the time to get outside away from it all. My mind wanders, and that is when the ideas start to formulate.
Accept that there is lack of clarity
As Cleese says, our analytical brain demands clarity throughout the process of ideation, but our creative thoughts and ideas aren't always as crystal clear as we want them to be. We need to accept that sometimes the creative foundation is there, it just needs to be filtered.
I always loved the quote from Michelangelo regarding his masterpiece sculpture, "David." To paraphrase, Michelangelo said that David was always there in the hunk of marble. He just chiseled away the parts that were not David. I have always found those words so inspirational. In his own eloquent way, Michelangelo was showing us that even in the constraints that we sometimes find ourselves in, we can chisel down to unveil that great idea.
…And Those Sillier Ghosts
One thing I have learned over my career, especially as CMI's Creative Director (the most humbling and exciting highlight of my career), is that not only do I look for inspiration on my own, but it is also easily harnessed from those that surround you. I'm continually amazed by the amount of creativity that my team has. I am especially drawn to the wonderful community that we have created over the years. When I start a new project, our brand's audience is always first in mind. Initial questions that roll around in my shiny, bald head start with:
"Will they understand the message I'm conveying?"
"Will they enjoy and engage in what I've created?"
And of course, "Is it cool?"
I bounce a lot of these questions off my team to set up the framework of the project. This way, I'm not diving in headfirst with no idea the depth of the water. Getting a feel for audience needs and having a general idea of the parameters put in place is my starting line, but of course, each project is different!
Speaking of audience needs, I am taking lessons on a daily basis from my eldest daughter, Jane, on building a community following specifically by filling their needs. Jane is a freshman in college and majoring in design/creative arts. She wants to pursue a career in the arts, starting with graphic design like her old man. Jane came home for the extended holiday from school (due to pandemic concerns, she was home from U.S. Thanksgiving in November through mid-January). At the beginning of her school year, she created a TikTok account – @magpie_jane – highlighting some of her sketches and doodles. It's basically a channel she uses for a creative outlet. One afternoon, she asked her followers what they would like her to draw. One of her followers replied that he would like a "gentlemanly ghost with a monocle, top hat, and teacup." Jane obliged and filmed herself sketching this silly little ghost. Little did she know that her ghost sketch became a hit and went viral (over 200k likes) which led to a flood of "ghostly requests."
She obliged many "ghost illustration" requests that she found interesting, humorous or downright silly. By doing this and actively engaging with her audience and their creative requests, in a short time she has garnered over 34,000+ followers on TikTok alone, and a growing following on Instagram. She has learned to monetize her work as well through accepting commissions for custom work and opening a RedBubble storefront. Some of her followers have even gone as far as getting her ghost drawings tattooed on themselves! I am so proud of her talent, her work and her ongoing dedication to growing her audience.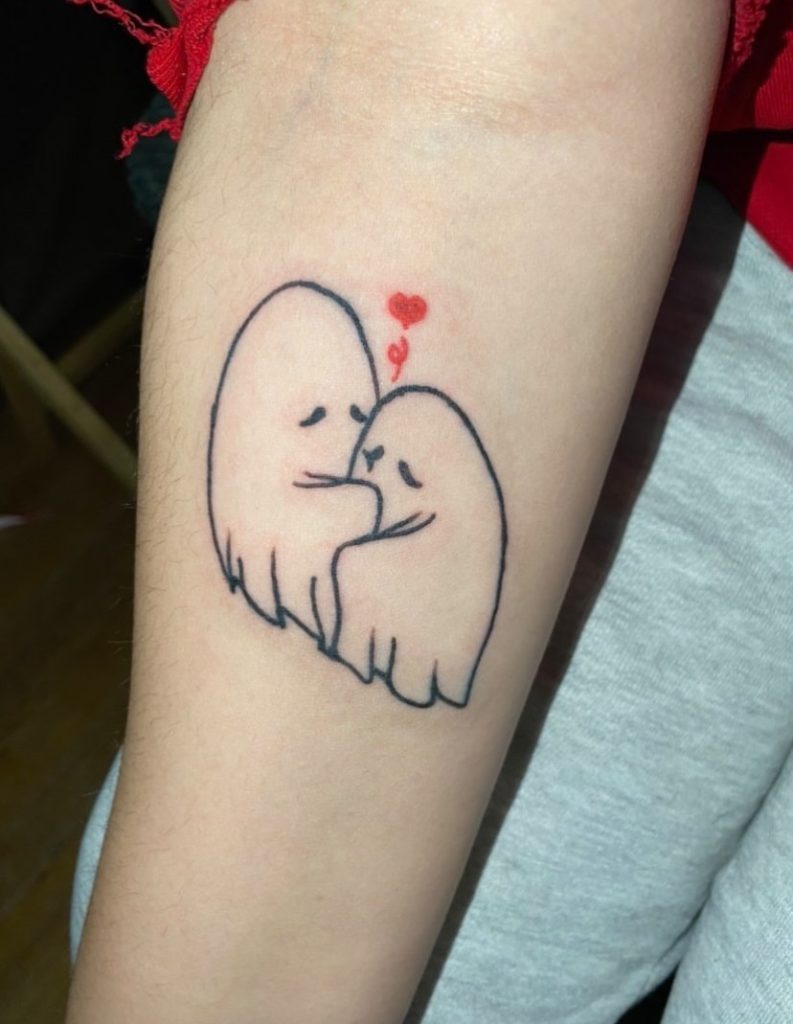 So, in summation, finding that creative spark is completely subjective. I have shared with you some of the inspiration that I have acquired from John Cleese and my daughter Jane. What I hope to leave with you is the sense that creativity isn't a standard process. I believe that people are now learning that inspiration can be derived from anywhere as long as you keep an open mind. The days of sitting at a desk and being directed to "be creative" are long gone, especially now during the pandemic, where so many have had to learn to light that creative spark on their own time.
Don't forget to play. Get rid of those distractions. Accept that ideas aren't always clear. Listen to your audience. Keep an open mind. Create.
Are you interested in having some fun and taking a quick "creative break"? If so, please join us on the new CMWorld livestream "The Creative Show," hosted by JK and CMWorld speaker Buddy Scalera. On the last Friday of each month, JK and Buddy will chat creativity and design. They'll pepper in some pop culture. And you can expect general shenanigans. We hope you'll join us! The livestream will be available on CMI's Facebook, LinkedIn and YouTube channels.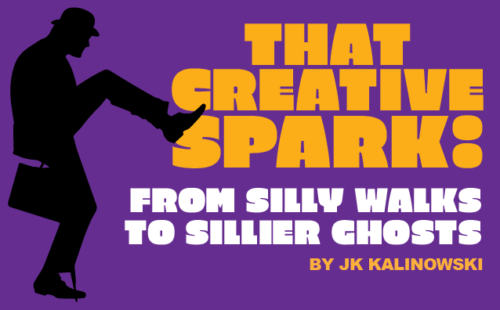 Posted January 22, 2021 in: Event by Monina Wagner
---