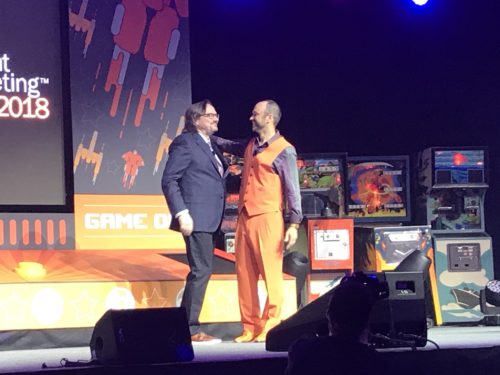 In episode 216 of #ThisOldMarketing, Joe and Robert discuss the trend that more and more searches on mobile and desktop end without a click. In the future will the website, as we know it, cease to exist?
In other news, the boys elaborate on how audio content and podcasts still may be the best opportunity for building audiences, while both share their take on Google's new privacy stance and why it doesn't help any individual or company except for Google.
Rants and raves include a take on Cleveland Clinic's blog revenue strategy and, of course, a long discussion about Popeye's new chicken sandwich.
Take a listen, and let us know your thoughts! And speaking of the Cleveland Clinic, big thanks to Amanda Todorovich and her colleagues for putting on an incredible CMWorld Cleveland Clinic Health Summit last week.
Subscribe to PNR: This Old Marketing if you're not already, at iTunes and Stitcher, Spotify, or wherever you listen to fine podcasts.
We hope you stick around and enjoy the podcast!
In the meantime, subscribe to Joe Pulizzi's Random Newsletter. Subscribe to Robert Rose's newsletter at The Content Advisory. And be sure to follow them on Twitter at @joepulizzi and @Robert_Rose.
This episode is sponsored by Content Marketing University. Fall enrollment closes on September 30, so find out more today. Use code PNR100 to save $100 off an individual license. Nonprofit pricing and white label prices are also available.
Posted September 12, 2019 in: Event by Cathy McPhillips
---