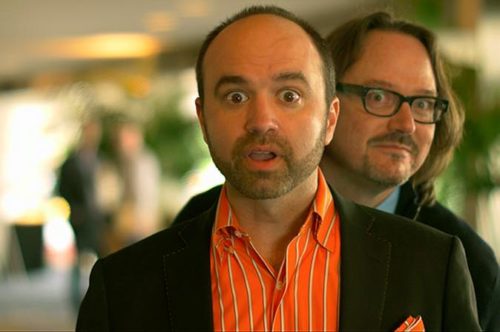 In episode 219 of #ThisOldMarketing, Joe and Robert start by discussing the controversy surrounding the NBA and China. Was the NBA correct in how they dealt with an employee tweet? (Spoiler: We say no) How should a large global brand deal with employee social media?
Other news was dominated by government regulations. First, the boys unpack California Assembly Bill 5 (AB5) and what it means for hiring freelance content creators. Second, Joe and Robert discuss California's Privacy Act, which seems to be the start of how dozens of states are dealing with online privacy concerns…and…are the new regulations good or bad news for marketers and content creators?
Robert's raves include TCG buying a majority stake in Food52 and Airbnb buying Atlas Obscura. Joe's raves include Barstool Sports generating over $1 million selling vodka and his experience in New Orleans at three particular establishments that all marketers can learn from.
Listen in, and let us know what you think!
If you're not already, subscribe to PNR: This Old Marketing at Apple Podcasts, Stitcher, iHeartRadio, Spotify, Soundcloud, YouTube, or wherever you listen to fine podcasts.
Subscribe to Joe Pulizzi's Random Newsletter at JoePulizzi.com and find Joe on Twitter at @joepulizzi.
Subscribe to Robert Rose's newsletter at The Content Advisory and follow Robert on Twitter at @Robert_Rose.
This episode is sponsored by CMI's Demand Generation Summit. On October 23rd, six industry leaders joined us for a day – and a free one at that – for a virtual event touching on marketing automation, email, ABM and more. Receive on-demand access to our Demand Gen Summit by clicking on the link above
Posted October 24, 2019 in: Event by Cathy McPhillips
---