Content Marketing World is part of the Informa Connect Division of Informa PLC
This site is operated by a business or businesses owned by Informa PLC and all copyright resides with them. Informa PLC's registered office is 5 Howick Place, London SW1P 1WG. Registered in England and Wales. Number 3099067.
Tired of Explaining Content Marketing?
Honestly, this video says it all.
#CMWorld is for the ones who:
Are tired of explaining to their friends and family what they actually do everyday
Feel like no one else speaks their particular marketing language
Have been doing content marketing for decades but never had a name for it
Are looking for a community who understands them and why they do what they do
I think that is what's great about Content Marketing World. It doesn't discriminate. Whether you're new to the industry or a veteran in the space, #CMWorld accepts you and welcomes you with open arms.
It's the place, once a year, that we can all come together to talk about our triumphs, struggles, and big ideas and not have to explain ourselves. In a nutshell, it's where you come to find your people and to form connections (which just so happens to be the theme of the event) with peers who understand you, what you do, and are willing to collaborate and cheer you on far after the event is over.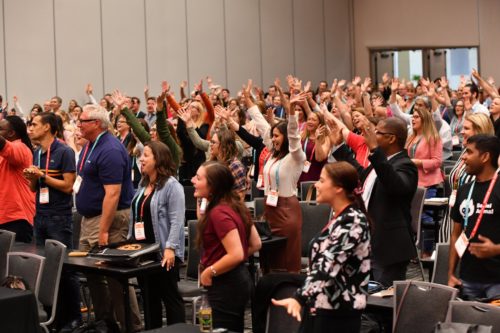 Join us at Content Marketing World and connect with the largest community of content marketers all tired of answering the same question, "what is content marketing?" Use code SM100 to save $100 at checkout. Hope to see you soon!
Posted August 31, 2021 in: Event by Ashley Baker
---
UP