This is part one of a two-part series on the top speakers at Content Marketing World 2015. Next Friday, we'll run part 2, a "Top 10 Female Speakers" list. So, without further ado, let's take a look at the Top 10 male speakers at Content Marketing World 2015 who will also be returning to Content Marketing World 2016!
Each year at Content Marketing World, so many of the biggest and brightest names in the industry convene in Cleveland, don orange clothing and/or accessories with so many others in our community, and share their brilliance with our attendees. We're thrilled they'll be back this year! Take a look at these highly-rated speakers at CMWorld 2015:
Jay Baer
Founder of Convince & Convert, Jay has been a staple at Content Marketing World, a top-rated speaker in 2013, a keynote in 2014, and a Future Content keynote and part of a featured author interview in 2015. Jay always inspires us to do better work, to be more useful (or use that Yousful? I'm sure by now you've read Youtility), and to embrace our community – both the good and the bad, seeking opportunity to constantly improve. I've seen Jay on stage many times, and am always left with at least one thing that really hits home on how I can better myself in my job. Of course, it's usually more than one thing.
Follow Jay:
Twitter
Convince & Convert website
Subscribe to Definitive
Purchase Hug Your Haters – Jay's latest book
Andy Crestodina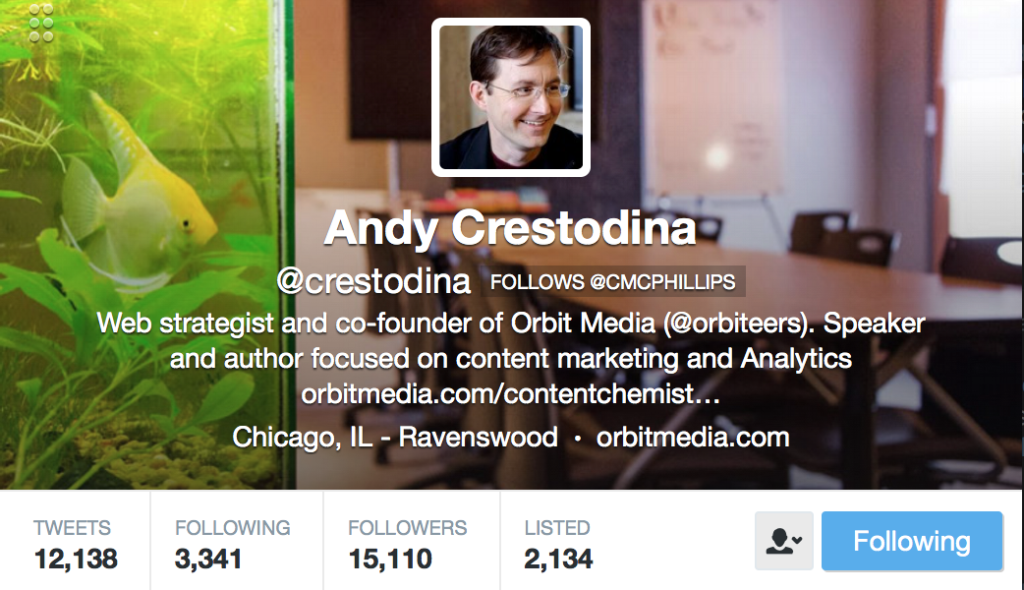 If you're not receiving the Orbit Media emails, open up another browser window and subscribe right now. Andy Crestodina, founder of Orbit Media, provides some of the most useful content out there. What I love best? Every single blog post Orbit puts out includes tangible examples, case studies, screen shots, and the WHYs and HOWs of implementing changes to your website and analytics. You'll be more efficient and more targeted in your efforts because of your ability to track better. Andy's session at #CMWorld 2015 was SO good, he was the highest-rated speaker at last year's event.
Follow Andy:
Twitter
Orbit Media Studios website
Subscribe to his emails
Purchase Content Chemistry
Tim Riesterer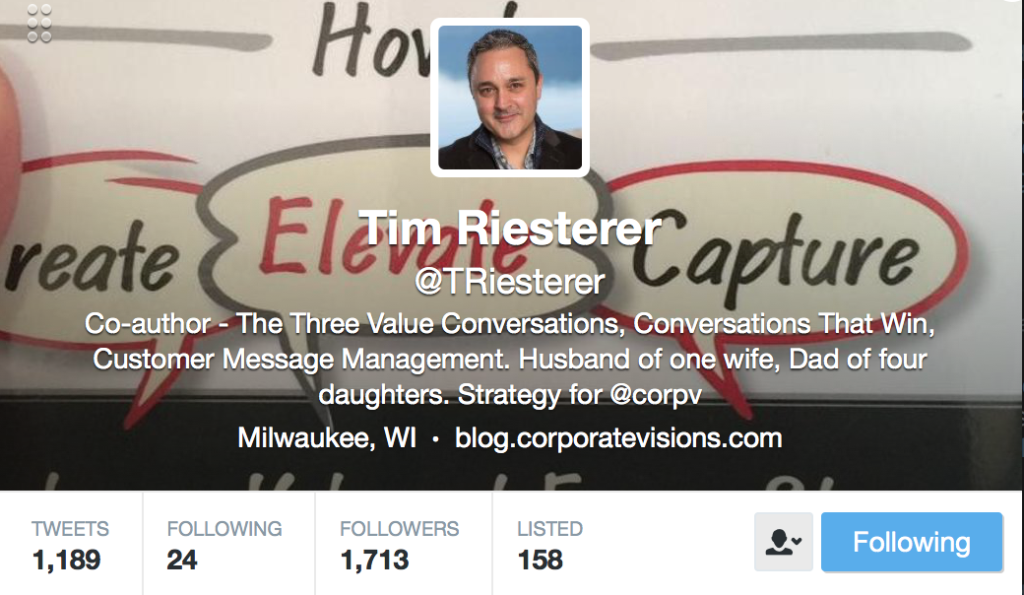 Tim Riesterer has dedicated his career to improving marketing messaging and the conversations salespeople have with prospects and customers – and a big part of this for me is how marketing is working with sales. His presentations have been so useful for me on the marketing side to work with our sales team to improve our messaging and learn what our customers want to see and hear from us. It's proved very useful for us, and Tim always leaves his audience with such actionable and great advice.
Follow Tim:
Twitter
Corporate Visions blog
Subscribe to his emails
Purchase The Three Value Conversations
Mitch Joel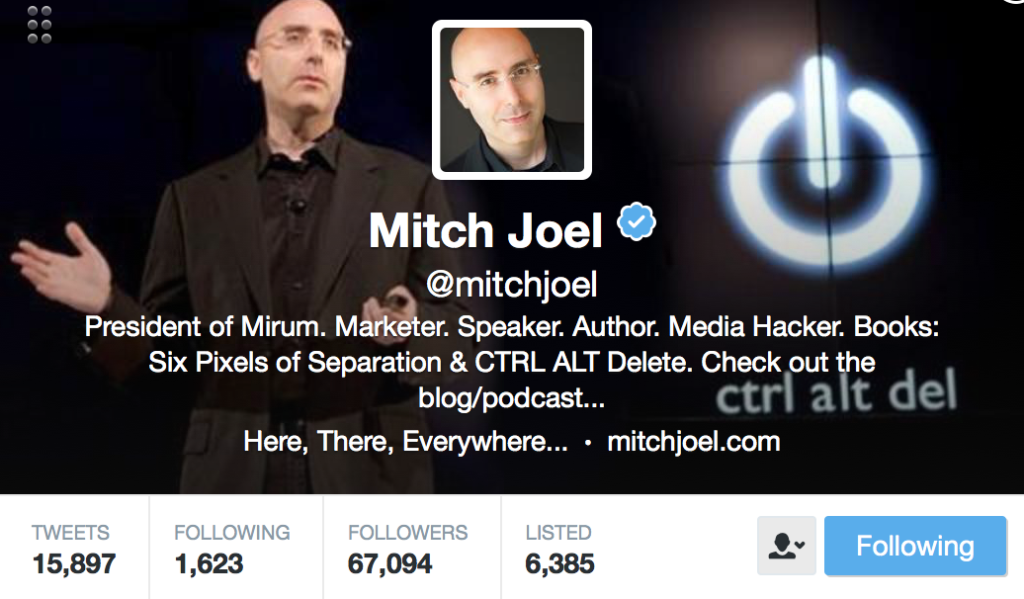 Mitch, President of Mirum Canada, is a constant at Content Marketing World. Someone we're not looking to CTRL ALT Delete from our agenda! Mitch comes to us each year with great agency experience, and is one of the best people to talk to us about future content, and how we need to continue to evolve as a brand, with our customers, and with technology. Always one step ahead of the curve, Mitch really is helping pave the way for content marketers.
Follow Mitch:
Twitter
Listen to the Six Pixels of Separation podcast
Subscribe to his emails
Purchase CTRL ALT Delete
Andrew Davis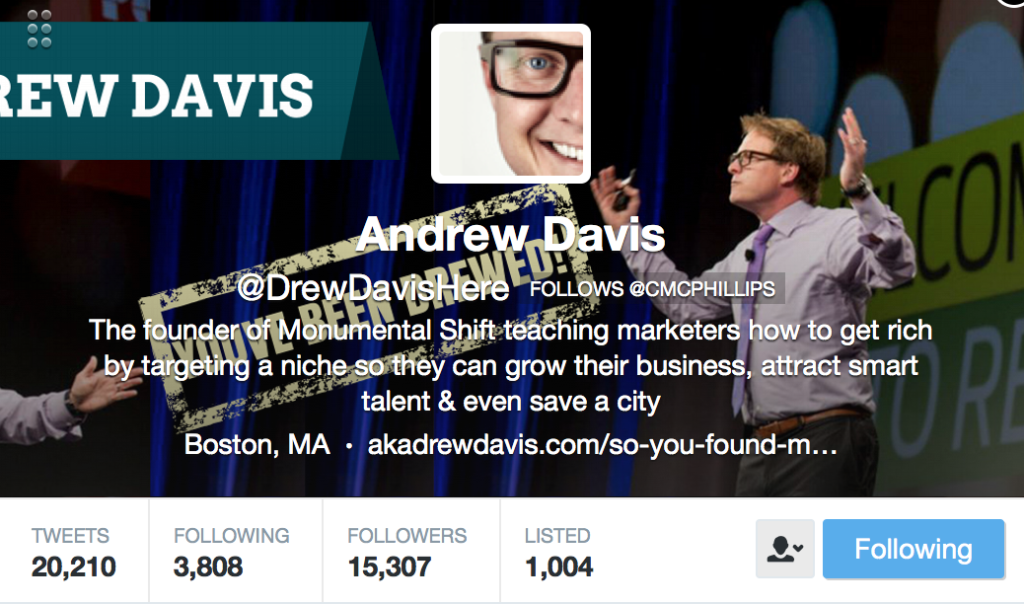 Were you at Content Marketing World 2014? Then you saw Andrew on the main stage talking about meat loaf…and Meatloaf. Who else do you know that can get the attention of 3,000 marketers when talking on such a topic? After being the highest-rated speaker in 2013, Andrew took the main stage in 2014, and came back in 2015 for a future content keynote. Andrew's no-nonsense approach to doing smart business, finding opportunity, and being honest and transparent has been a win for us at Content Marketing World each year. Thrilled to have him back!
Follow Andrew:
Twitter 
Visit his website
Subscribe to his YouTube page
Purchase Brandscaping
Scott Stratten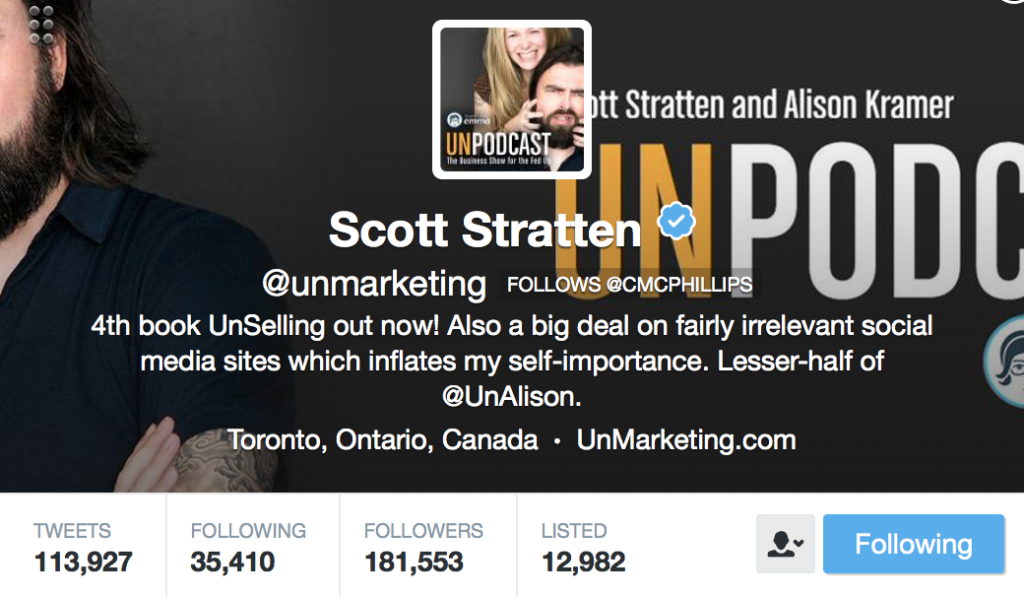 It would definitely make me UNhappy if Scott Stratten wasn't at Content Marketing World. Founder of Unmarketing, Scott is best known for calling out the awful ways some companies try to market to their customers. What's so great about Scott is that he's so entertaining when he gets so passionate about a massive error on the part of a brand. But what's even better is that he offers solutions and better practices on what they should have done. Come watch Scott's presentation and make sure that your laptop isn't open while you're drinking your coffee and listening.
Follow Scott:
Twitter
Unmarketing podcast with Alison Kramer
Subscribe to his emails
Purchase one of Scott & Alison's books
Marcus Sheridan and Ian Altman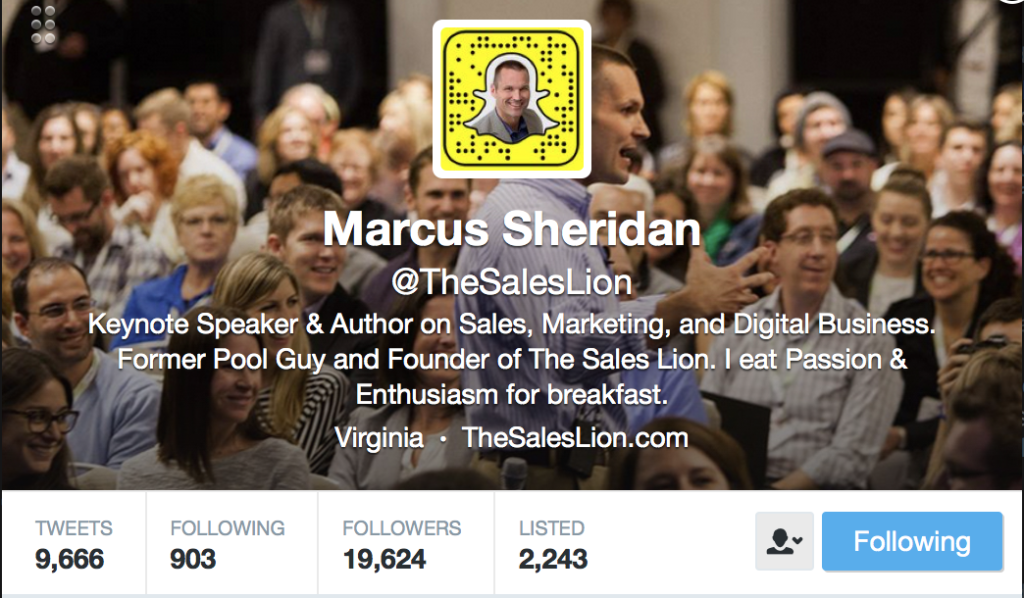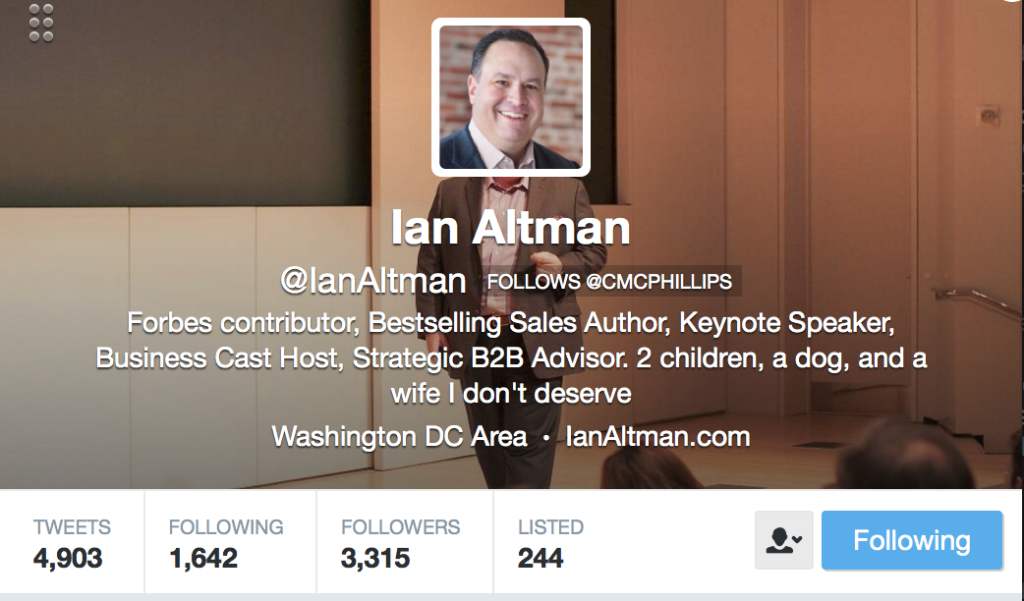 If you have heard the biggest content marketing success stories over the years, then you undoubtedly have heard of Marcus Sheridan, The Sales Lion, and his success with River Pools and Spas. In recent years, he's taken his show on the road in the form of sharing the story of his success so he could help other companies grow their business through content marketing.
Ian Altman, Founder of Grow My Revenue, tag teamed with Marcus at CMWorld 2015 to discuss sales enablement and how content marketing could help the sales team…and vice versa. With silos needing to be broken down, a great place to start is sales and marketing, and Marcus and Ian really did a great job of showing us why…and how.
Follow Marcus:
Twitter
The Sales Lion website
Read his blog posts
Listen to his podcasts
Follow Ian:
Twitter
Ian Altman's website
Subscribe to Grow My Revenue Business Casts
Purchase Same Side Selling
John von Brachel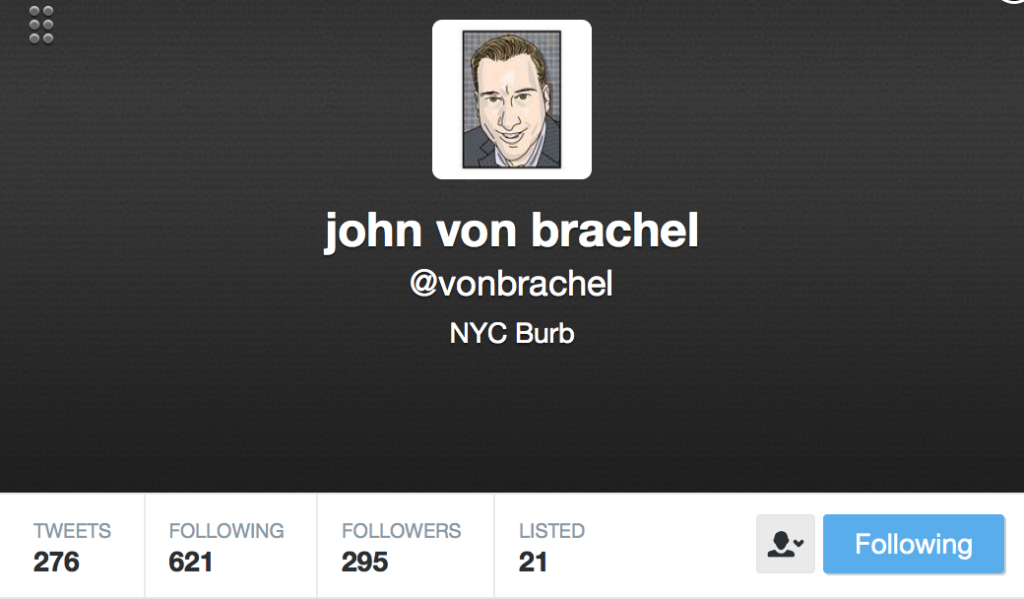 We love our big name speakers, but what about big brands? What better way to learn how practitioners in certain industries – especially highly-regulated ones – manage their content marketing efforts? Financial content marketing poster child Bank of America's John von Brachel continues to share his success stories, systems and processes – giving us all something we can take away and apply to our own businesses.
Follow John:
Twitter
Hear a few minutes from John from CMWorld 2015
Read about Merrill Lynch & Content Mapping
Jay Acunzo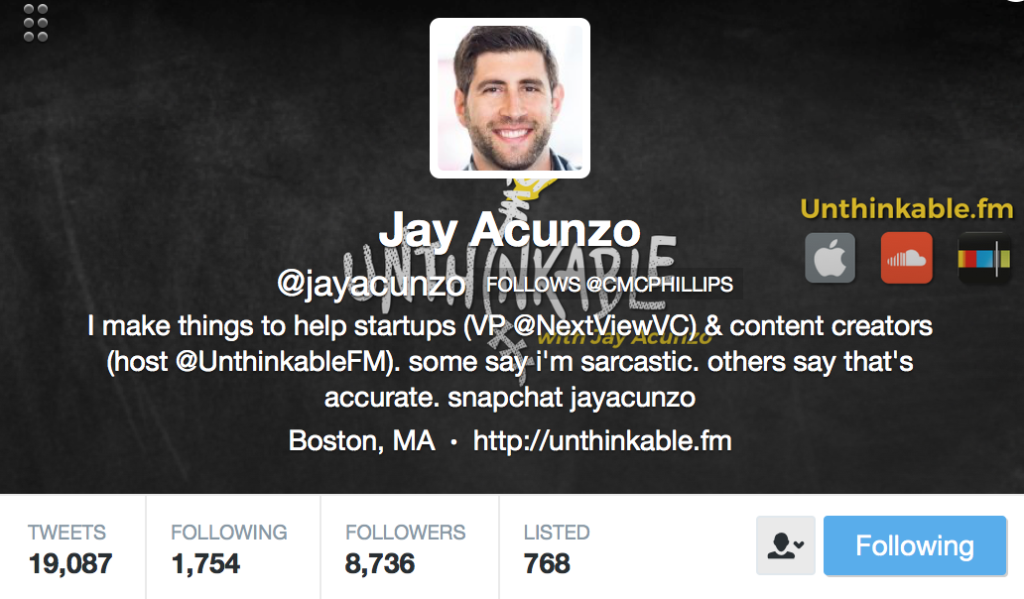 Do you know what's Unthinkable? A content marketing list of the best practitioners and speakers without Jay Acunzo on the list. Over the past few years, Jay's side projects have projected him to a new level among his content marketing peers. Trying everything from blogging to email to Snapchat and now podcasting, you can find many ways to listen to or read Jay's content.
Follow Jay:
Twitter
Read the Nextview blog
Unthinkable website
Subscribe to the Unthinkable podcast on iTunes
Juntae DeLane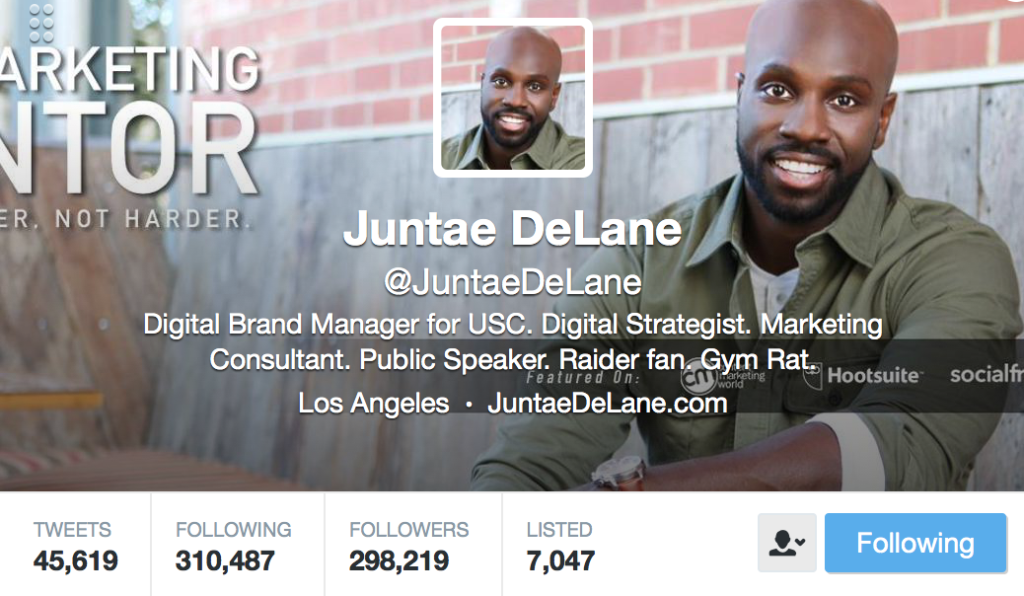 As the digital landscape changes, we're lucky that our industry has Juntae DeLane keeping up with the pace and keeping us informed. As the current Digital Brand Manager for the University of Southern California, he creates vision and strategy for the Admission and Financial Aid department's digital and online platforms. Having another leading brand share case studies and examples is so important for CMWorld!
Follow Juntae:
Twitter
Subscribe to the Digital Branding Institute
A quick peek at some USC videos
Bonus: Robert Rose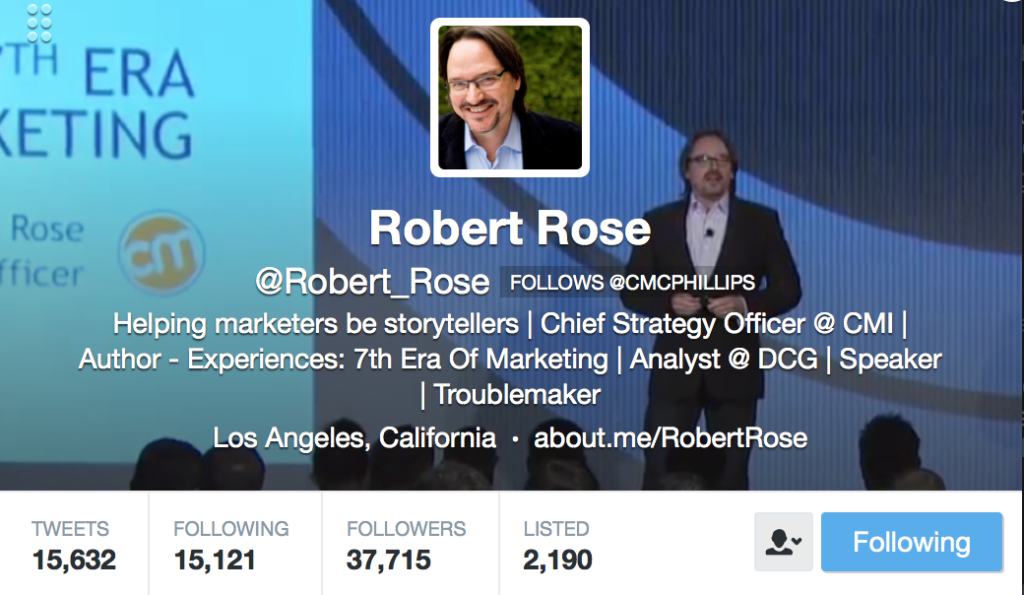 Robert Rose, one of the smartest people I know, and Chief Strategy Officer here at CMI, always ranks up high with our attendees. Why? Because of Robert's smarts and his candid approach with saying "here's what's wrong" and "here's how we can improve." Robert gets more work done than anyone I know yet still has time to stay on top of our industry and read everything. It's quite remarkable.
Follow Robert:
Twitter
CMI website
Subscribe to Content Strategy for Marketers newsletter
Listen (and subscribe!) to the This Old Marketing podcast
Hear from all of these fine speakers – and many more! – at Content Marketing World 2016. Registration is now open, with early bird rates ending on 5/31/16. In addition, use code BLOG100 to save $100 when you register today!
Posted April 29, 2016 in: Event by Cathy McPhillips
---