Content Marketing World is part of the Informa Connect Division of Informa PLC
This site is operated by a business or businesses owned by Informa PLC and all copyright resides with them. Informa PLC's registered office is 5 Howick Place, London SW1P 1WG. Registered in England and Wales. Number 3099067.
Twitter Chats & Content Marketing: A #CMWorld Chat with Monina Wagner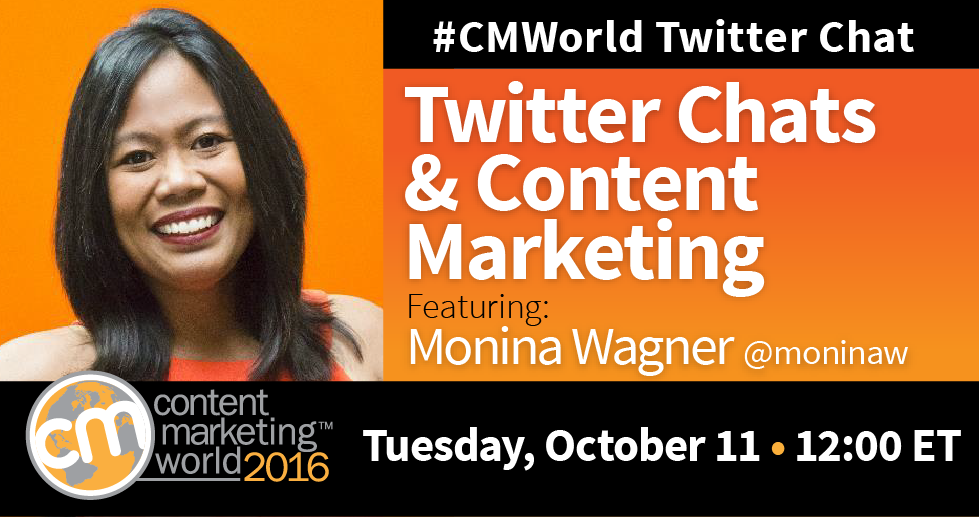 The #CMWorld Twitter chat began as an experiment – a way to generate interest in our in-person event, Content Marketing World. Two years later, it has since become a weekly check-in for industry friends. The hour-long chat provides marketers with a break (albeit a productive one) from content creation.
This week, Content Marketing Institute Community Manager Monina Wagner joined us to share her expertise on Twitter chats.  If you are looking to start a Twitter chat or want to improve your experience as a guest, read on.
A few takeaways from the chat are below. Visit this chat's Storify to see more tweets on this topic.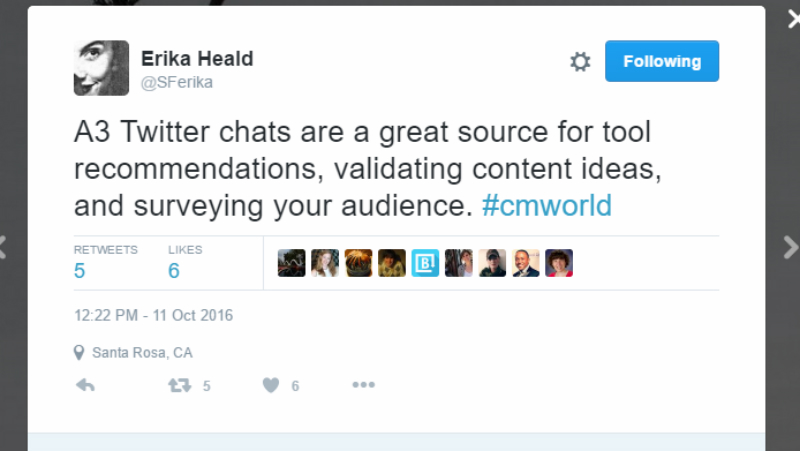 Use chats to achieve multiple goals
We all lead busy lives with filled calendars. So we must consider why we would want to devote time and energy into a Twitter chat. If you are fully invested, chats can help you reach several goals.
Attain meaning connections for real value
With chats, it's not only about what you know, but who you know. Creating friendships and fostering those relationships can be one of the greatest benefits of Twitter chats.
Visit the CMI blog and our social media topics page to learn why social media is critical to your content marketing success. And of course, join us every Tuesday at 12pm EDT on our #CMWorld Twitter chats.
Posted October 12, 2016 in: Event by Monina Wagner
---
UP