By Aaron Orendorff
Aaron Orendorff is a content strategist, copywriter, and blogger. He is a regular contributor at Mashable, Fast Company, Business Insider, Content Marketing Institute and more. He is the founder of iconiContent. He is also a networker-extraordinaire, and has provided the #CMWorld community with regular advice and fun ideas, and is always willing to share his learnings.
Obscurity is painful.
Online, it can mean the difference between success and failure. Offline — in real life — it's even worse. Especially when it comes to conferences.
Nobody wants to spend thousands of dollars on tickets and travel expenses, not to mention take time away from their work and family, only to come home with a notebook full of tips.
There's power in accumulating knowledge, but the real magic of conferences is in the people. Not just new friends, but new professional connections, new opportunities to collaborate, and new business.
And yet new people, if you're anything like me, are terrifying.
Here's the good news: overcoming that pain and terror is exactly why this post was born. Whether you're staring down the barrel of 4,000 new faces at Content Marketing World 2018 or are about to bravely dive into a different conference altogether, you can beat obscurity.
Best of all, you don't even have to be a speaker or presenter to do it.
In fact, being unforgettable is easier than you think. It all comes down to a single principle: add unforgettable value.
How? I'm glad you asked. To answer that question, I've put together five tried and tested ways to add unforgettable value at your next conference — chalk full of real-life examples and advice from people just as anxious as you are.
Get Colorful and Bring Props
Any conference or event worth its organizational salt has a visual theme. This is more than just the topics or titles; it's what academics into group dynamics call "symbolic convergence." Basically, people naturally rally around symbols, especially when those symbols have an easy- to-identify color scheme.
That might sound shallow, but it's the reason we don't just care about flags, but red maple leafs, stars and stripes, and the "red, white, and blue." The same theory holds true at conferences, although — at a place like CMWorld — standing out in a sea of orange does take a bit of extra creativity.
As a starting point, take Simon Geisler's #orangehat, which made its way around a who's who of heads last year.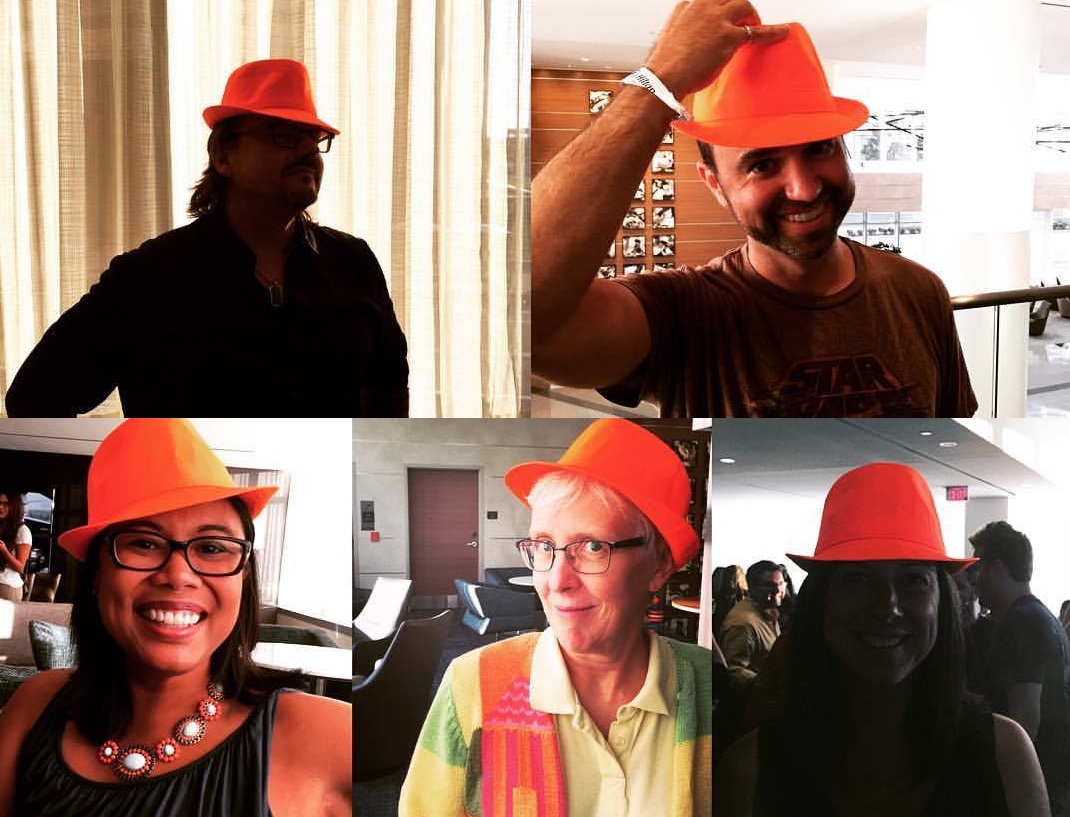 The ingenious thing about #orangehat wasn't only that it was tactical and sharable — both physically and digitally — but that Simon tracked the hat's journey across the Atlantic. As a result, I knew about the #orangehat and, by extension, Simon himself, before setting foot in Cleveland.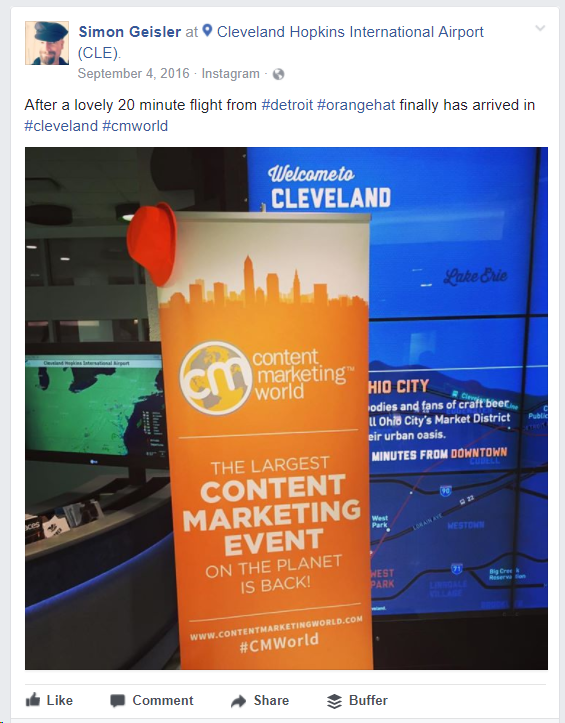 In similar fashion — pun intended — is Joseph Kalinowski's Orange Pants Society. Founded in 2015, the hashtag-meets-style picked up steam in 2016 with the creation of its very own badge: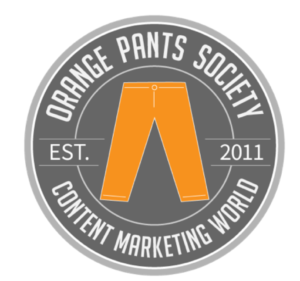 Perhaps my favorite example, however, is Heidi Cohen's orange beret and shawl. In preparation for this year's event, Heidi even put together a SlideShare and an entire blog post featuring a whopping 45 content marketing experts all sporting her look:
Opportunities for getting colorful and bringing props abound.
Be sure you know the color schemes, symbols, and/or mascots of your next conference.
Do more than just participate. Pick a prop that lends itself to physical sharing.
Pregame your prop by posting about it before the conference using both the official hashtags as well as your own.
During the conference, use "symbolic convergence" as a conversational opener, and don't be afraid to ask other attendees if you can take pics to post on social media.
Find "Your People" by Doing "Your Thing"
Marketers love to talk about segmentation and personalization. Why? Because relevance revolves around the irregular. It's the specifics of our personalities that make us who we are. And it's those same specifics that build connections and ultimately sell
So, why not apply that same principle in person? There's riches in the niches … both fiscally and relationally.
Along these lines, the examples from point one share three elements:
They kicked things off with a common theme: orange.
Then, their creators adapted that theme to their personality.
Finally, that adaptation — especially in the case of Heidi — attracted a specific subset of conference goers.
When you find "your people" by doing "your thing," you take this approach even deeper. Instead of a physical object, you select a hobby, activity, or cultural subset you're already a part of and bring it to life.
Dominik Grau's CMWorld Running Group is a shining example of this principle in action. Launched on day one of the pre-conference, Dominik recruited his fellow runners by posting about the early morning meet up on social channels and in the CMWorld app.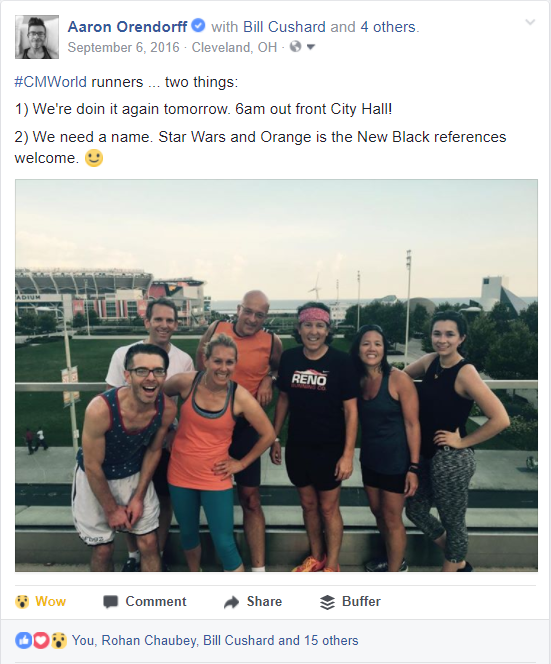 The group never grew beyond 20 or so people, but that's the point. Instead of quantity, Dominik went after quality. Quality because of relevancy. The jogs weren't particularly strenuous, but they lent themselves to immediate bonding during the conference and well after.
Maureen Jann's networking bingo cards and IRL Twitter meetup did the same thing:
"About 12 of us gathered at a hotel bar and then grabbed some dinner after. It gave us all an incredible opportunity to connect, solidify budding friendships and learn more about work, families, pets, and aspirations. I came away with new friends that I've stayed in contact with all year long."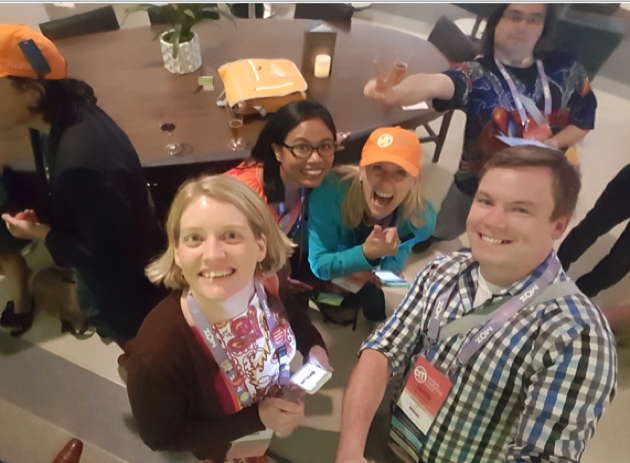 Merging the worlds of props and people was Ben Rome's Lego Man: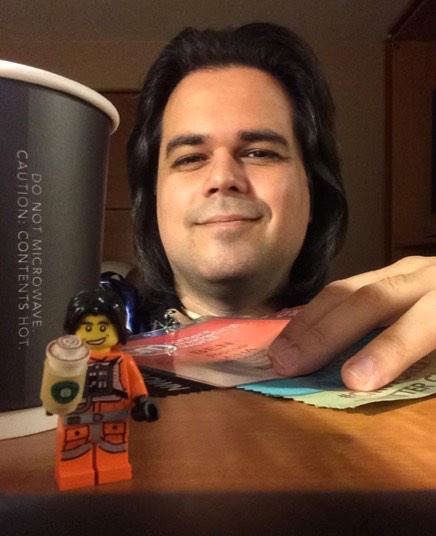 More than another clever object, Lego Man combined color, self-expression, last year's keynoter — Lars Silberbauer from Lego — and the conference's closing speaker, Mark Hamill (for obvious reason). In addition, Ben sparked a host of spin-off Lego People who rallied around the iconic toy and the "these are my people" nostalgia it inspired.
Whoever your people are, you can bet — in a group of one thousand or more — they're out there. Embrace your common irregularities and passions, whether they're a sport, a hobby, a talent, or a cultural subset, and you're all but guaranteed to forge unforgettable connections.
Add Value to the Speaks Before, During, and After
One of the most overlooked way to add value at a conference isn't as a speaker, but as a listener.
Naturally, you'll want to glean as much insight as possible from any conference you attend. This means checking off a number of boxes:
Ask your company and colleagues what questions they'd like you to get answered.
Determine exactly what's expected in terms of follow up or output when you return to work: e.g., an internal memo, presentation, whitepaper, or public blog post. Be selective about the breakout sessions you'll invest in.
Schedule or register for those sessions through whatever form the conference provides.
Reach out beforehand — through either email or social — to the speakers and vendors you want to meet.
Don't be bothersome and don't be boring. Instead, try Daniel Knowlton's personalized Twitter gifs approach to break the ice pre-conference.
Download the conference app, follow the hashtags, join the Facebook or LinkedIn groups, and get active with speakers and attendees alike.
Take copious notes using whatever notation system works for you. Studies show that handwritten notes are retained the longest, but personally I can't break away from my laptop, and typed notes make it easier to share my thoughts during the event on social and after the event when I'm recapping.
Lastly, show up early … to everything.
Here's the thing. While all those boxes ensure you have an unforgettable conference, they don't necessarily add value to other people sharing this experience with you, especially the people on-stage.
How do you move beyond self-centeredness and toward service?
As part of content-creation plot at last year's CMWorld, 26 keynoters answered a single question meant to address that very issue: "How should you connect with influencers at a conference … without being weird or bothersome?"
You can read all 26 answers, but five responses — all from speakers at this year's event — bare repeating:
Ann Handley, Head of Content at MarketingProfs @MarketingProfs
Step 1: Make eye contact. Step 2: Smile. Step 3: Say hello. I go to events like #CMWorld (which is my Christmakwanzakuhly!) because they are my people. Of course I want to meet you, even if you are introverted or shy or you think I don't.

Andy Crestodina, Co-founder of Orbit Media, @crestodina
Sit in the front row. Be first in line to compliment and ask a question. Then offer to follow up later with a quick or simple request (they'll likely be too busy at that moment).

Andrew Davis, Founder of Monumental Shift, @DrewDavisHere
Want to build a relationship with a speaker at a conference? Consume their stuff. Comment on it. Tell them you're there. I'll make time for anyone who's done those three things.

Mari Smith, Facebook Marketing Expert, @marismith
Network prior to the event. Tweet a hello with the hashtag! Then come say hi at the event and ask for a selfie anytime. I <3 my peeps!

Robert Rose, Chief Content Advisor at Content Marketing Institute, @Robert_Rose
No keynoter should ever think you're being bothersome by approaching them. If they do — that's their issue, not yours.
So the best way is to simply just walk up and introduce yourself. If you have a question that didn't get addressed, or just have something you'd like to ask — you should. That's why we are there quite frankly.
The only way it ever gets "weird" is when a person decides that seeking out the keynoter is their chance to do their "speech" for the keynoter. If your intention is to do a 15 or 20 minute "lecture" to the keynoter, then it's probably best to just simply ask if you can follow up with them separately.

Notice the common threads.
First, you can add value before a speaker gets upfront by familiarizing yourself with their content and connecting with them on social. Second, you can add value during by sitting upfront, smiling, and making eye contact. (Little touches go a long way even for seasoned presenters.) Third, you can add value after by asking a pointed question, keeping your own "keynote" to yourself, and — of course — being complimentary.
Create Epic Content During the Conference Itself
Plenty of content gets created in the aftermath of a conference. And while that's a fantastic way to solidify the information you've received … rarely does it make for an unforgettable experience.
That's why, when Nadya Khoja and I attended CMWorld for the first time last year — and were both (very kindly) rejected as speakers — we hatched a plan to make content creation part and parcel of our trips.
Not just a little content, though, a lot. All told, we produced:
A pre-conference social and email campaign to solicit keynoter participation with the question I mentioned in the last point: "How should you connect with influencers at a conference … without being weird or bothersome?"
A day-one infographic on Venngage, where Nadya Khoja is the CMO, based on the speakers' responses: 26 Headliners on How to Connect with Influencers at a Conference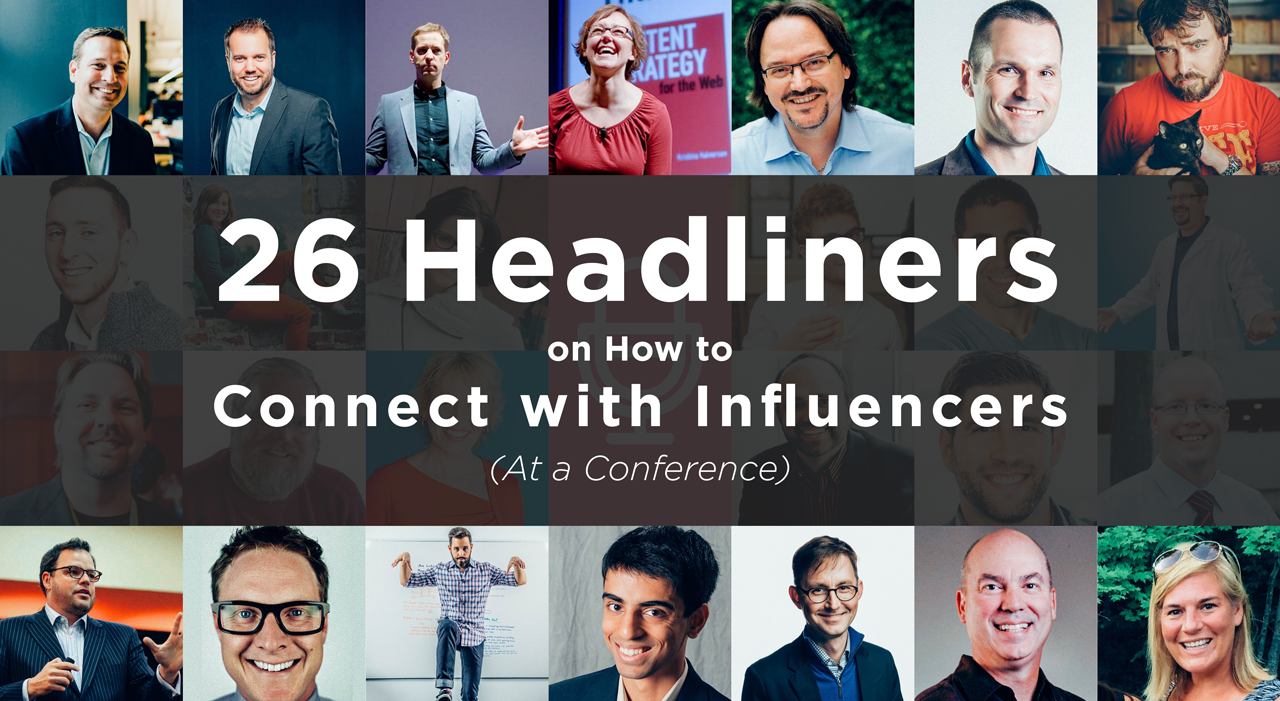 A Snapchat takeover, live Facebook videos, and our own hashtag to collect responses to a similar question from attendees during the conference.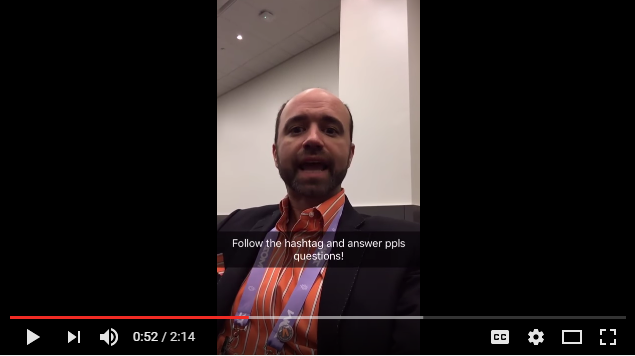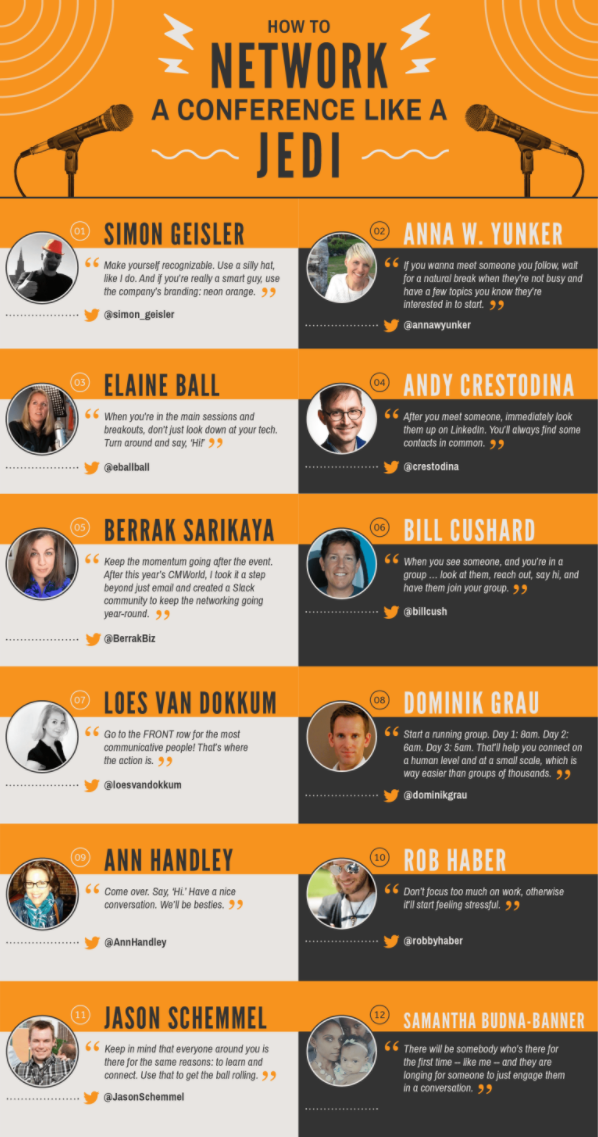 That can sound like a laborious undertaking, and it was. But the secret was … there wasn't anything particularly original about our plot.
The truth is we stole the whole idea from Andy Crestodina's CMWorld Yearbooks: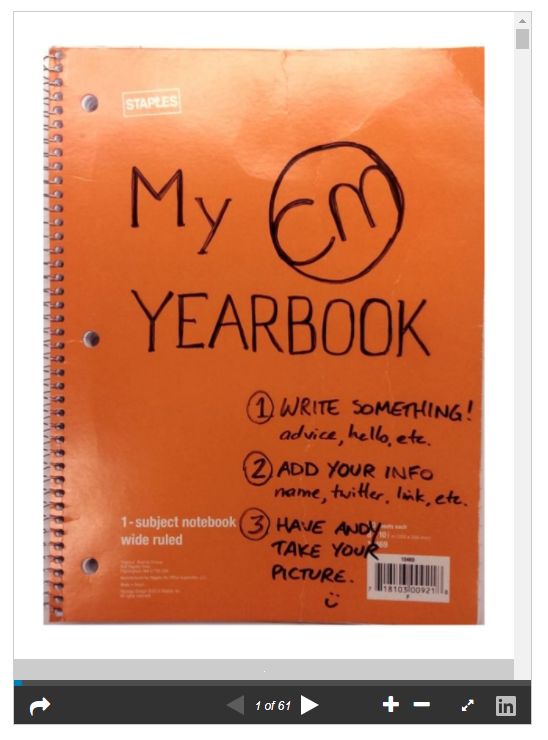 Even though Andy's and our own labors of love took considerable time, you too can produce your own epic conference content by following five steps:
Collaborate: Content isn't a single player sport. Find a conference buddy — either beforehand or when you arrive — to share the workload with.
Plan: Make a spreadsheet of all the people you want to meet at your next conference. Pick the top ten or twenty and enter their Twitter, Facebook, LinkedIn, and email (if you can find it) for easy access and follow up.
Ask: Select a single question to put to those ten or twenty idols — as well as everyone else you meet.
Collect: Organize their responses either through a Google Form or by sharing their answers with your own hashtag to easily look up after the conference.
Leverage: After you've asked your single question … ask one more, "Is there anybody you can introduce me to to get their input?" You'll be shocked at how easily that opens doors.
Connect By Any (Human) Means Possible
By now, you've probably picked up on the central theme to adding unforgettable value to your conference: human connection. Scary but true.
On this front, I'd like to mention one breakout star, serve up a final example of my own, and then offer advice from the voices who really matter: you.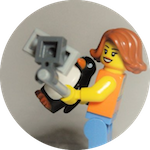 Berrak Sarikaya — yes, that's her real Twitter pic (see how all this connects) — started her journey to unforgettable value as a CMWorld volunteer in 2015. In 2016, she came as a full-fledged attendee, but that didn't mean she came just to take. When asked, "Who was one person you met this year at CMWorld 2016 that impacted you — be it a speaker or attendee or CMWorld staff member?" she responded:
"Again with the impossible question! I came away from CMWorld 2016 with a whole new group of friends, who encouraged me to start the CMWorld Slack Community. It just proved, once again, how much of an impact CMWorld has made in my life."
Since last year, the CMWorldCommunity Slack has flourished into a hub of content creators far beyond the conference itself.
On my end, all that effort from last year culminated in another (very polite) "No" to my speaker application this year. However, immediately after the "We're sorry to tell you" email arrived, another email followed: an invitation to host one of the speaker tracks as an emcee.
Never one to squander an opportunity, I asked if I could host the keynote track. Once the "Yes" came in, I turned to LinkedIn and created a brand new skill: "Running the Content Marketing Red Carpet." Within 24 hours, that goofy moniker had exceeded 99 endorsements:

Why create a fake skill? Easy, because fun is valuable, too. (And, it makes for a great question to kick off my conversations at any conference, "If you could create one silly skill for your LinkedIn profile, what would it be?")
Lastly, at the risk of getting a bit too meta, I pregamed for this post by opening up another question to CMWorld attendees: "How should someone prepare themselves to 'add first, take later' at a conference?"
And that's where I want to end, with your words … not my own.
Value First is the Secret to Being Unforgettable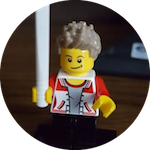 Jason Schemmel, Social Media Manager for HarperCollins Christian Publishing
While networking and meeting a ton of new people can be kind of scary, you need to get into the mindset that you're all there for the same reason. Use that to your advantage.

Break the ice by asking them what brought them there. You or your company paid to go to this conference, so get value out of it. Make connections, offer to help however you can, and follow up after the event. You'll be amazed by the types of connections (and friends!) you'll make.
Berrak Sarikaya, Founder at Amplify Your Biz
Do not underestimate the power of a simple "Hello!" Contrary to popular belief, I'm pretty shy and introverted, which is why I leverage social media as much as possible before, during, and after conferences.

However, at some point, face-to-face interaction will happen. A few years ago, I challenged myself to meet X number of new people at every event I go to. I go up to people, extend my hand, and say, "Hi, we haven't met! I'm Berrak. And you are?" I let the conversation flow naturally from there, making sure to make the questions directed at them versus selling myself.

It's so simple but I've been told that it leaves an impression. The key is to continue the conversation via email, Twitter, or your preferred choice of communication after the conference. That way, you have something to refer to — even better if it's a tidbit from your conversation that's got nothing to do with business.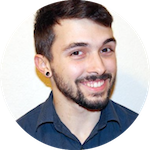 Bill Widmer, Content Marketing Consultant
Be curious about people. Ask them about their favorite topic — themselves!

As Dale Carnegie says, you can get more people interested in you in five minutes by being interested in them than you can in five years by talking about yourself.

A good question to ask anyone is, "What's your story?" Everyone has a unique and interesting story, and this is the easiest way to find it.

If you really want to stand out, bring gifts. Give away something simple but memorable, like Aqua Shower Notes (one of my personal favorites). You can even slip your business card in the box.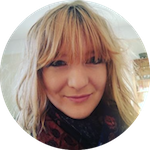 Claire Trevien, Head of Content Marketing at Passle
I struggled with conferences, particularly in making first contact, until I realized that I should use my strengths. So, I started liveblogging at events using Passle, selecting tweets from the speakers, and other attendees commenting, and then tweeting them my report.

It was a win-win as (1) it showcased how easy Passle is to use and (2) it allowed me to forge meaningful face-to-face interactions later in the day with the ice truly broken.

I love a good old personalized LinkedIn message saying, "Hello, I see we're both attending X conference. Thought it'd be nice to put a face to the name before hand. Would you like to grab a coffee while there?"

Not everyone responds, but it's a great way of guaranteeing that you'll meet a few of your key contacts.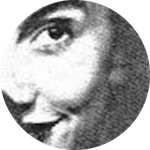 Erika Heald, Marketing Consultant
At CMWorld last year, I worked with the Meltwater content team to conduct in-person on-the-spot interviews with content marketing leaders to use in conjunction with an e-book and webinar series we planned to launch after the event.

Several of the influencers who we interviewed for the e-book were in attendance, and agreed to video interviews. Having video snippets that reinforced their e-book contributions helped us amplify their contribution.

It went so well that we're doing it again this year.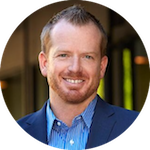 Ryan Foland, Managing Partner, InfluenceTree
At another conference last year, I created a strategy called a #tweetndao.

As a result, I was recognized as the top mentioned speaker, even though I was an attendee.

As for a great piece of interpersonal advice: smile. It is the great connector at conferences. Not the cheesy smile, or the forced slight smile, but the genuine and perfectly timed smile. It can start a conversation, build trust, and lead to strong networks.
Unforgettable is anything but out of reach.
Want to attend CMWorld 2018? It's not too late! Registration for the world's largest content marketing event is closing soon. But you can still get in on all the insights, learning and festivities:  Join us September 4-7, 2018 with 4,00o of your industry peers. Code SM100 saves $100! Register today.
Posted August 21, 2017 in: Event by Cathy McPhillips
---