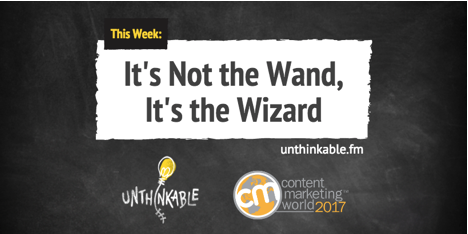 We're partnering with Content Marketing World's opening keynote speaker, Jay Acunzo, and his narrative-style podcast, Unthinkable, to bring you a series featuring marketing names you know sharing stories you don't.
We get so much practical help from the top speakers in our industry today, but we wondered: What goes through the minds of the biggest names and personalities we know when they're not teaching us strategies and tactics? What have they experienced in their lives both inside and, more importantly, outside the marketing world, and how do they use those experiences to stand out? And what happens when a content marketer finds and follows what makes them unique as an individual and trusts that to guide their career forward?
You'll find the first episode below, featuring Jay Baer and Jessica Best.
You can listen to the first podcast in this series at the end of this post. But first, a little about Jay and Jessica and their sessions at Content Marketing World 2017: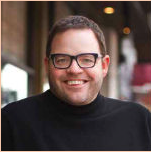 Jay Baer, president of the marketing & social media customer service consultancy Convince & Convert, great friend of CMI, Content Marketing World 2014 Highest-Rated speaker and author of Hug Your Haters, will be back at CMWorld again talking about How to Get Promoted by Creating Less Content, not More. We love hearing from Jay, whether on his videos, his blog posts, his emails, his podcasts or so many other ways, Jay continues to evolve his craft both for himself and for his customers.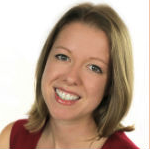 Jessica Best, the director of data-driven marketing at Barkley in Kansas City and frequent speaker on email marketing, returns to Content Marketing World for another year to offer her wisdom, experience and advice in her session Data that Drives Email Marketing Relevance…and Revenue. Jessica has a knack for adding her personality in her email messages and those of her clients, and at the same time can set her programs up with thoughtful automation and actionable points of measurement.
Now, back to the latest of Unthinkable. We hear the stories of Jay's barbecue adventures and Jessica's email geekery. It's unlike any marketing podcast you've heard before! Hope you enjoy!
Channel links: iTunes, SoundCloud, Stitcher, Google Play
Unthinkable is like a travel show, but about marketing. Each week, Jay picks a topic we care about as content marketers and goes exploring to find the deeper meaning behind our work. CMWorld and Jay will be running a new episode in our series every-other-week, but Jay launches new episodes weekly. You can subscribe at unthinkable.fm.
Interested in hearing from Jessica, Jay and others at Content Marketing World? Great! Now is a great time to register, as early bird rates are in effect until June 2. Plus, with code UNTHINKABLE, you can save an additional $100 off current prices.
Posted March 15, 2017 in: Event by Cathy McPhillips
---