Content Marketing World is part of the Informa Connect Division of Informa PLC
This site is operated by a business or businesses owned by Informa PLC and all copyright resides with them. Informa PLC's registered office is 5 Howick Place, London SW1P 1WG. Registered in England and Wales. Number 3099067.
User Generated Content: A #CMWorld Chat with Jessica Ann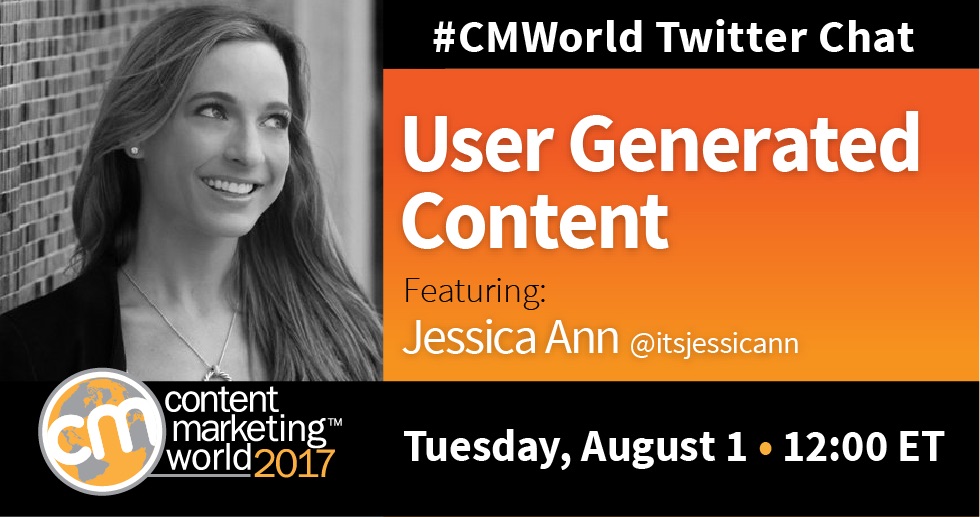 Your most valuable content may be created not by your marketing team but by your customers. Customers are generating quality content for brands all the time. User generated content (UGC) can be anything from reviews and testimonials to social media posts.
On a recent #CMWorld Twitter chat, we discussed the ins and outs of user generated content with Jessica Ann Media Founder Jessica Ann. What follows are some of the many highlights of the chat. Looking to produce UGC? Make sure to check out our Storify recap for more insights.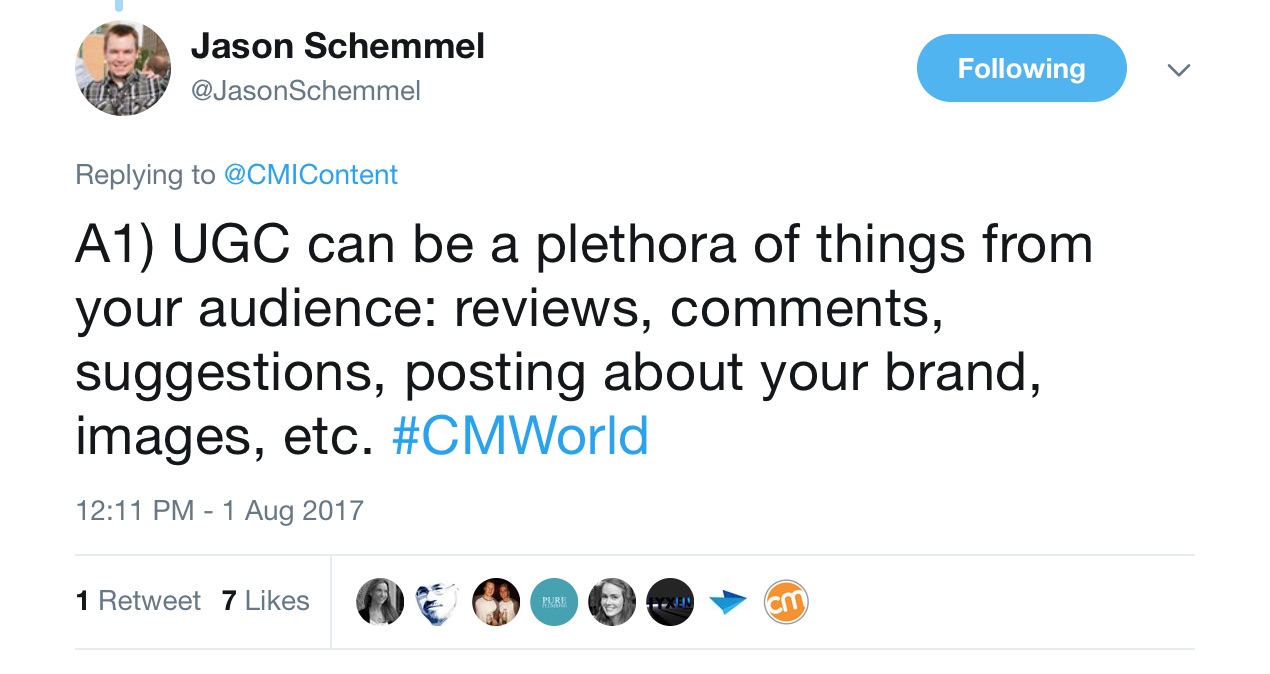 More than an idea
There are many reasons to utilize user generated content. The advantages include a desire to engage your audience and strengthen your relationship with an online community. But UGC must be built into your plans. It must be more than a fleeting idea. So how can you incorporate UGC into your content marketing strategy?
Beware of the dark side
CMI contributor Sujan Patel says to be mindful that there is a "dark side of UGC." Content can be less than complimentary. So how can you minimize the risk and maintain control of your UGC campaign so the public response stays positive?
What brands have you seen leveraging UGC well? Let us know in the comments below.
Learn how brands like Estee Lauder has integrated user generated content into their strategies. Attend Content Marketing World. Register now with code SM100 to save an extra $100.
Posted August 3, 2017 in: Event by Monina Wagner
---
UP