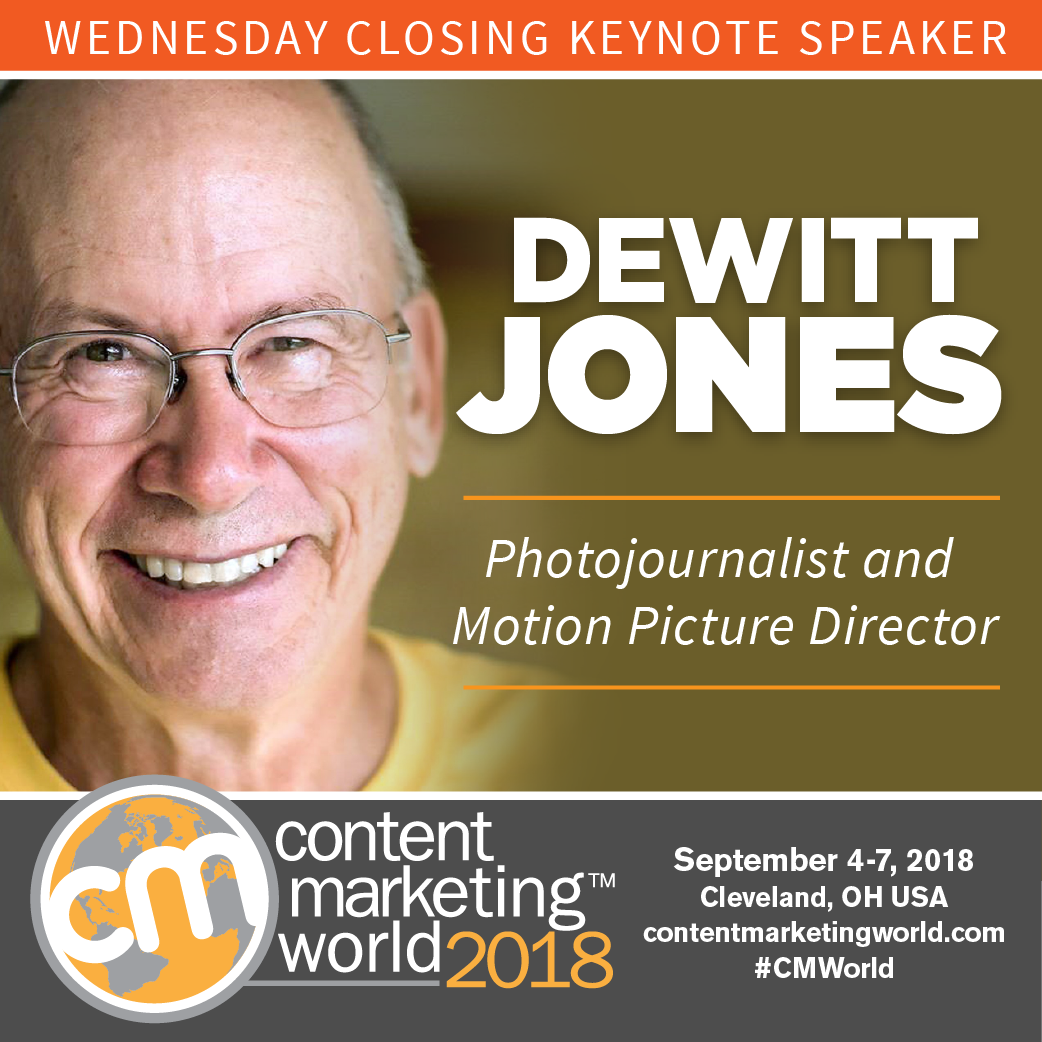 We hear so much in our content marketing roles about visual learners, visual storytelling, custom imagery and so much more. We use images and gifs in social media to draw more eyes to our content. We rely on images to help tell a story; a story that words alone may not be able to convey as effectively. In this time of content overload, it's no surprise that so many of us depend on images and photographs to help us tell better and powerful stories.
If there is one iconic publication that epitomizes visual storytelling, it's National Geographic. Coming up on its 130thanniversary, National Geographic, with its recognizable yellow bordered cover and amazing photography, takes its readers on a journey each month through the written word and incredible journalism, but also through the breathtaking photography. Because of the epic visual storytelling that has become synonymous with Nat Geo, we're so thrilled that Dewitt Jones, one of America's top professional photographers and a 20-year National Geographic freelance photojournalist, will be joining us at Content Marketing World 2018.
Jones's reputation of a world-class photojournalist precedes him. Twenty years with National Geographic photographing stories around the globe and his column, "Basic Jones", which appears monthly in Outdoor Photographer magazine, has solidified that reputation.
As a motion picture director, he had two documentary films nominated for Academy Awards before he was thirty. (Climb – Best Live Action Short Film and John Muir's High Sierra – Best Short Subject Documentary).
Dewitt's work in the business community is also well known. He rose to the forefront of creative marketing by photographing national advertising campaigns for organizations such as Dewar's Scotch, Canon, and United Airlines.
Dewitt has published nine books including California! and John Muir's High Sierra. His most recent book, The Nature of Leadership, was created in collaboration with Stephen R. Covey. Speaking to audiences across the country, Dewitt is recognized as a renowned lecturer. His genuine style and ability to communicate with audiences make his presentations truly outstanding. Dewitt's inspirational messages are further discussed in his best-selling training programs.
From the breathtaking…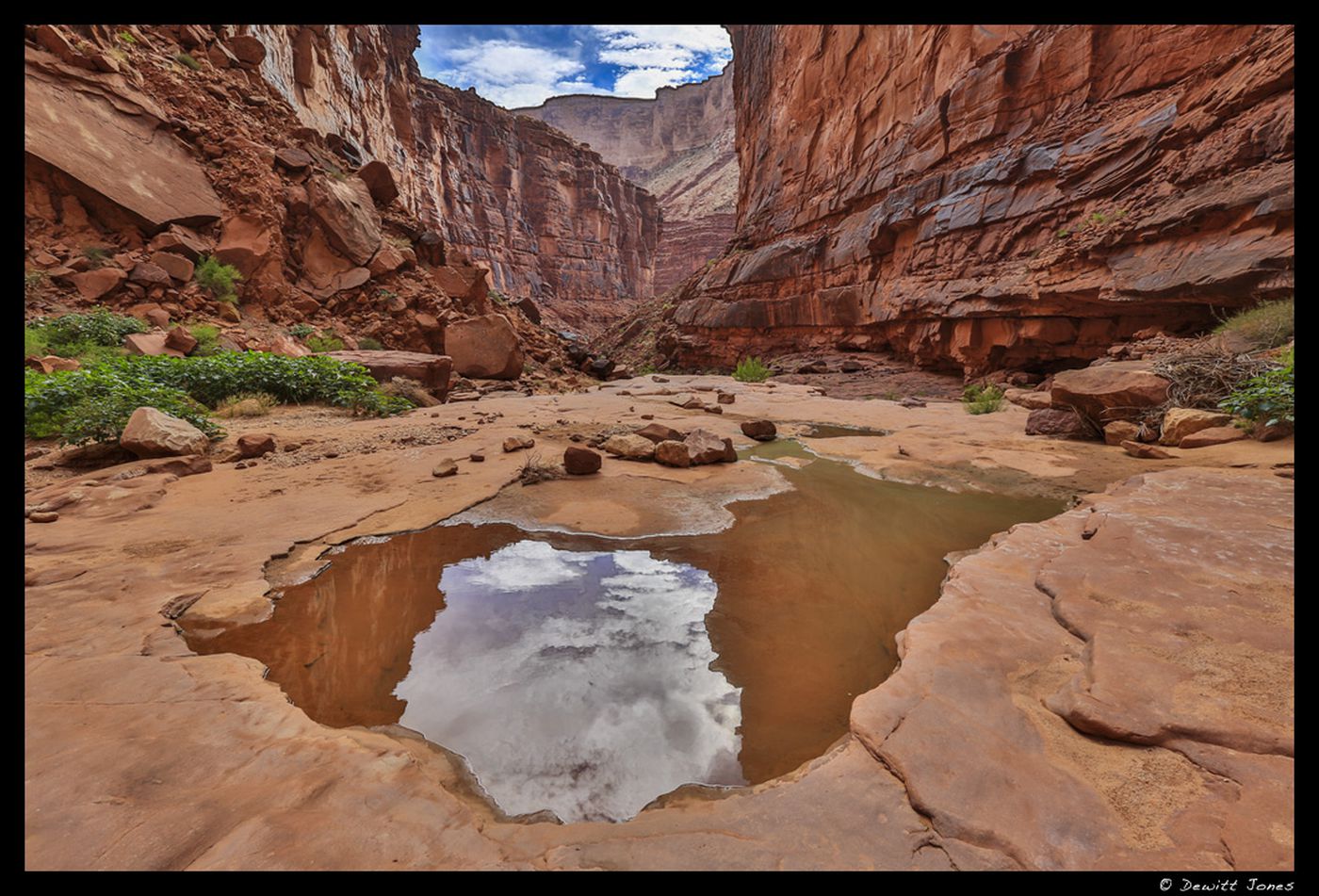 Image source: https://dewittjones.com/pages/gallery
…to the most basic of daily chores,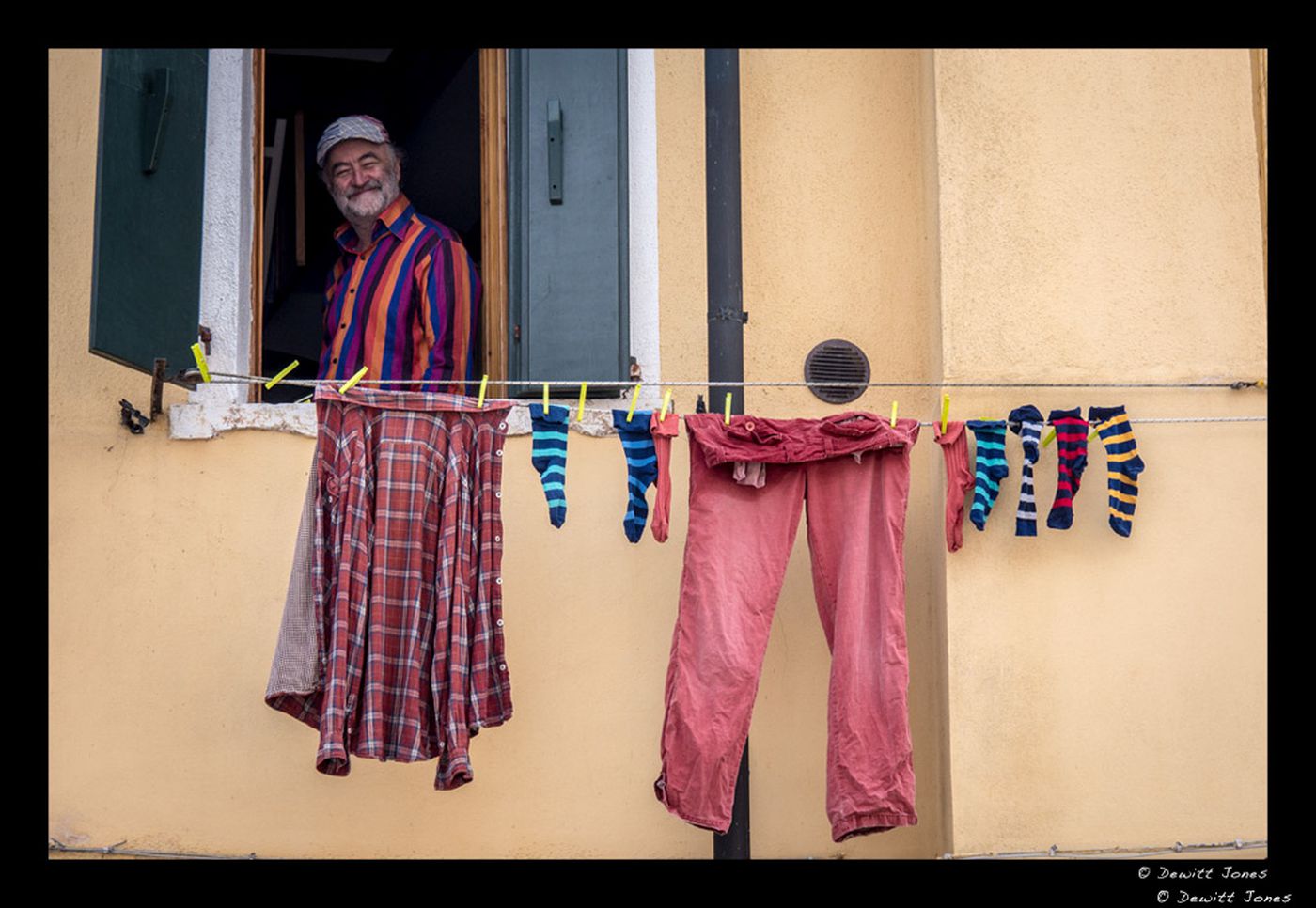 Image source: https://dewittjones.com/pages/gallery
there are so many stories to be told, and the wonder of beautiful imagery helps us tell our stories even better.
What else caught our eye about Jones? His TED Talk about "Celebrate What's Right with the World!" In minutes, you'll rediscover the wonders and possibilities that surround us every day just waiting to be noticed and celebrated. By taking all that Jones saw, photographed and learned in his decades in photojournalism, he is now sharing with the world the beauty – from the simple to the unique – that we're able to experience in our lives.
We're thrilled that DeWitt Jones will be at Content Marketing World with us to discuss visual storytelling, creativity, and his pivoting and expanding from photojournalism to commercial photography to directing and publishing.
Join us at Content Marketing World for this keynote and so much more! Code CMWBLOG saves $100 on registration. Register today!
Posted July 25, 2018 in: Event by Cathy McPhillips
---