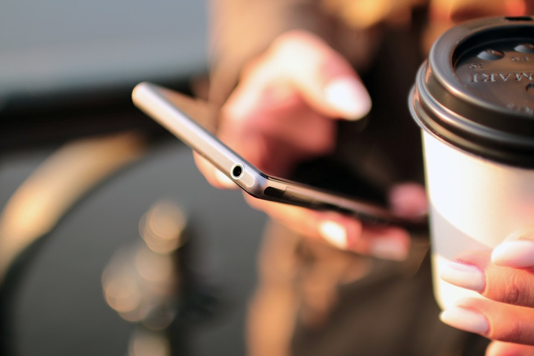 I believe almost any brand can (and should) be using the best practices of content marketing today and there are some very specific reasons why:
Consumer behavior has fundamentally changed.
The places where people get their information has shifted from TV and newspapers to the internet — and it's not going back. This change has made it harder for brands to promote their products & services and has also created more distrust between the now-splintered media and consumers. Trusted media personalities like Walter Cronkite are long gone and have been replaced by a billion blogs with just as many varying levels of integrity and authority. In this context, it's increasingly difficult for brands to promote themselves without appearing to be anything more than snake oil hucksters.
Technology has changed what brands can do.
Just as technology enabled the consumer changes above, it also empowered brands to create their own messages and deliver them essentially for free on their own channels; releasing them from having to pay to ride along on someone else's message. But, this windfall has caused a flood of messages in the marketplace — some good and some not so good — with the overall effect being consumer fatigue. For their own sanity, consumers are forced to tune it all out, even when brands are trying to do something good, like help a worthwhile cause.
The consumer is completely in control of the messages they see.
For the first time, consumers — not brands or the media — decide what messages they will see, if they see any at all. And, while desperate brands continue to chase consumers where they used to be and interrupt them when it's clearly not what they want, progressive brands are looking for ways to add value in people's lives.
This is the essence of content marketing.
We've reached a point where people can choose from among several equally good options for almost anything they want or need — literally from the palm of their hand. Brands who recognize this as an opportunity to help consumers, rather than another way to manipulate them, will win.
Content marketing, in its purest form, is helping people and earning an opportunity to be selected as the preferred provider for whatever you create, make or do. The main reason your brand should be using content marketing is because it's going to be the marketing of the future.
What content marketing does today is allow any brand to act like a category leader.
By efficiently creating and distributing helpful messages to a targeted audience — one that's targeted sufficiently to make you the category leader (even if you need to create your own category) — your brand can break through the noise, get invited in by consumers and earn the right to be selected.
As marketers, that's all we can ask for.
Were you nodding your head in agreement? Then you should join us – your people – at Content Marketing World 2016. Taking place September 6-9, 2016 in Cleveland, Ohio, USA, you'll learn and network from the brightest in the business. Don't be left behind! Register today and use code BLOG100 to save $100 off our early bird rates (that go away on 5/31!). 
Posted May 20, 2016 in: Event by Mike Myers
---