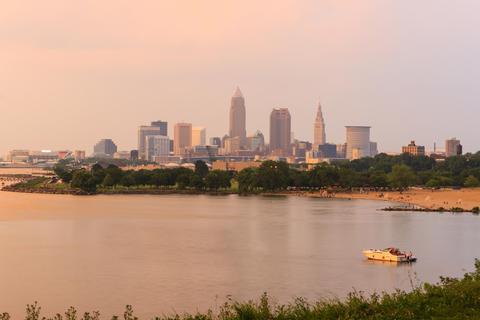 Photo Credit: Cody York for ThisisCleveland.com
This guest post is written by Jeremy Bednarski, Senior Consultant at PR 20/20. Jeremy is a multi-year Content Marketing World attendee, local Clevelander and lover of all things content marketing. 
This year, the Rock and Roll Hall of Fame is celebrating its 20th anniversary. As an intern there in the late 90s, the question I often heard was "Why is the Rock Hall in Cleveland?" I'm sure this is still the case all these years later. (FYI…it's mainly due to Alan Freed (DJ) coining the term "rock and roll" here).
Now those "Why Cleveland" questions are directed towards Content Marketing World (CMWorld). There are a lot of great reasons. For one, and the most obvious, is that Content Marketing Institute (@CMIContent) is headquartered here. Also, Cleveland tops the list of U.S. cities for "content marketing" searches on Google Trends.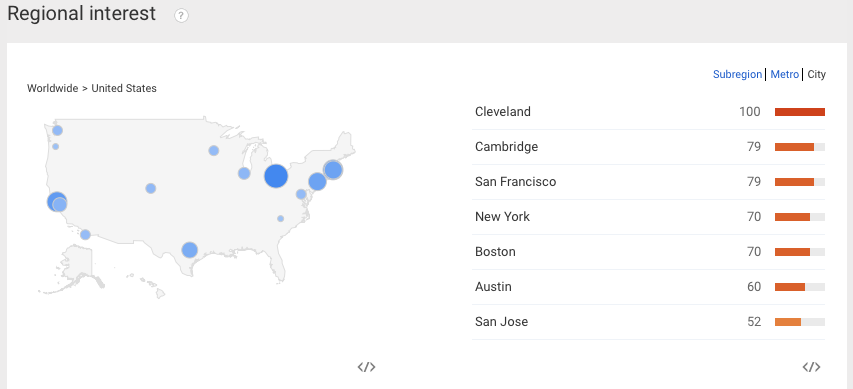 Image Source: https://www.google.com/trends/explore#q=Content%20Marketing%2C%20%2Fm%2F0kfxnw0&geo=US&cmpt=q&tz=Etc%2FGMT%2B4
Plus, Cleveland's been a fixture in the national spotlight with the Cavs in the NBA Finals, the recent Republican debate and upcoming National Convention, and honors and recommendations from multiple travel organizations – including Travel + Leisure, Fodor's Travel, Los Angeles Times and New York Times…just to name a few.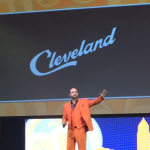 However, the reasons actually go deeper. Who better to get the answer from than Joe Pulizzi (@JoePulizzi) himself:
"Most people don't realize this, but Cleveland has a rich history of business publishing.  From Advanstar to Penton to Babcox to Meister to GIE (the list goes on).  The amount of content creators in this area per capita is second to none. These publishing capabilities provide the perfect place to take on the explosion in content marketing."
Joe's words are evidenced by the Clevelanders in the speaker line-up at CMWorld this year. At least eight key marketing leaders will be presenting and representing Cleveland's strong marketing community. To learn more, I asked some of them why they believe Cleveland is the perfect city to host Content Marketing World. I also asked them what one thing attendees should experience while you're here: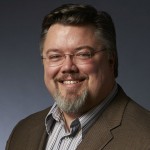 Jeff Rohrs (@jkrohrs), Chief Marketing Officer of Yext
We are a city that's used to having to work a bit harder for our success–much like content marketers. We roll up our sleeves and think about how to turn selling into service and customers into our best forms of marketing. It's that extra effort that seems in total alignment with Cleveland. 
I encourage every CMW attendee to play hooky at some point on a Monday, Wednesday or Friday while in town and check out the West Side Market. It is one of the rare indoor/outdoor European-style marketplaces left standing in the United States as well as home to some of the finest foods you'll ever eat. 
 Paul Roetzer (@PaulRoetzer), Founder and CEO of PR 20/20
Cleveland has a wealth of publishers, media organizations, agencies and corporations that have built their businesses on content marketing. The city has embraced Content Marketing World, and, in turn, the event has given marketers from around the world the opportunity to experience Cleveland in the midst of a historic revitalization. 
Be sure to check out East 4th Street. It's a great destination for food, drinks and entertainment. Plus, it's minutes away from the Gateway District, which is home to the Indians ballpark and the Cavaliers arena. You'll get a strong sense of the energy and vibrancy of downtown Cleveland, especially at night!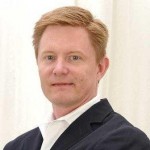 Craig Coffey (@B2BinCLE) U.S. Marketing Communications Manager for Lincoln Electric
I think the reason Content Marketing World is in Cleveland is that Penton and their custom publishing group was a precursor to content marketing, as we know it today. Also, I think that because we spend so much time indoors trying to stay warm, we have a natural, almost primitive, inclination towards storytelling. Our Midwestern sensibility makes us pragmatic in that our stories tend to have a point. 
For great things to do in Cleveland, I've written a CMW Guide to Cleveland with suggestions of neighborhoods and attractions to visit.
My personal recommendation is to check out some music while you're in town. As luck would have it, you can catch the man that penned "Cleveland Rocks", Ian Hunter, along with the J. Geils Band at the Hard Rock Rocksino (about a 15 minute drive from downtown Cleveland) on Thursday, Sept. 10.
Finally, Joe Pulizzi has the last word on what he's most excited to have CMW attendees experience: "From University Circle to Ohio City to Tremont to the revitalized downtown, Cleveland is a truly amazing place. When I travel (and I travel a lot) the people that are down on Cleveland are the ones who have never been here. The ones who have, LOVE it. Cleveland has big-city feel with family neighborhoods that matter."
What are you most looking forward to experiencing in Cleveland? Have you been here for past Content Marketing Worlds or is this your first? Tell us in the comments below.
There's still time to register! Visit the Content Marketing World website for more information and to register. Code CMI100 saves $100.
Posted August 25, 2015 in: Event by Cathy McPhillips
---