On episode 247 of PNR: This Old Marketing, Joe and Robert kick off the show with highlights from the just finished Content Marketing World 2020. The streaming wars have begun. Disney has committed to it. Amazon and Apple are dabbling in it. But Netflix owns it. An AMC purchase (who might run out of cash by the end of the year) could be how it levels up. In other news, Facebook is the most distrusted social media platform (go figure), and Yelp adds a new "racist behavior exists here" component (which could be good but could also go wildly wrong). Robert has a new Quibi update, and they both of course have rants and raves.
Enjoy the show!
Recorded live October 15, 2020; Length: 1:06:29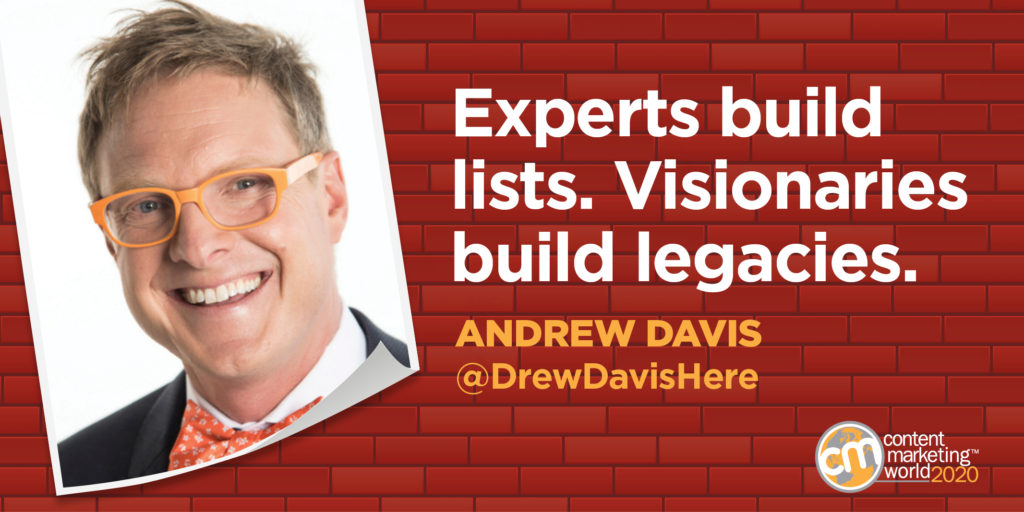 The Deep Dive
Thanks to Joe and Robert for the kind words about CMWorld 2020. We're blushing!
(13:10) Joe takes a look back at Andrew Davis' keynote and thinks about what Andrew says is the key to making the leap from expert to visionary: Asking a question that Google cannot answer.
(16:44) Robert shares his appreciation for diversity of voices at this year's conference.
(18:36) Robert reflects on his conversation with W. Kamau Bell.
Notable News
(25:06) Disney is restructuring its media and entertainment divisions, as streaming becomes its primary focus. (Source: CNBC)
(35:15) Facebook ranks last in digital trust among consumers. (Source: Business Insider)
Yelp introduces new 'business accused of racist behavior' consumer alert. (Source: Search Engine Land)
The Show Sponsor
(51:50) After hearing about Content Marketing World, are you experiencing a bit of FOMO? Don't stress. You can still see both Joe and Robert's keynotes, attend 100+ breakouts, and peek in on exclusive Ask Me Anything sessions. Get on-demand access now!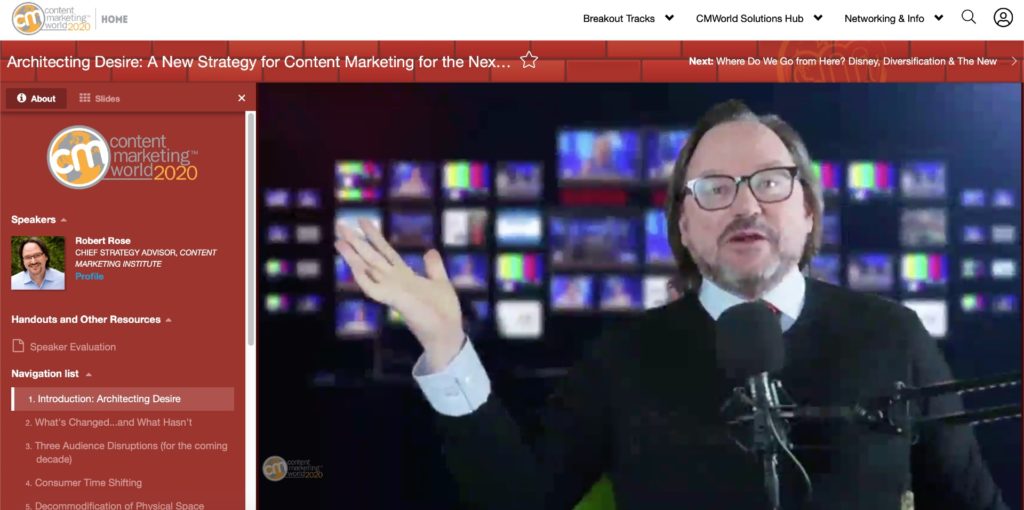 Rants and Raves
(53:41) Let's start with Robert's Quibi update. (Source: Gizmodo)
(56:02) Kraft wants you to send noods, and Robert has a rant and rave about it. (Source: Adweek)
(57:42) Robert gives a shoutout to Ben & Jerry's Jay Curley, a 2020 B2C Content Marketer of the Year nominee.
(59:45) Joe raves Amazon's new print catalog. Print is still around!
(1:00:24) Joe believesThe Juggernaut has it figured out when it comes to email newsletters. (Source: TechCrunch)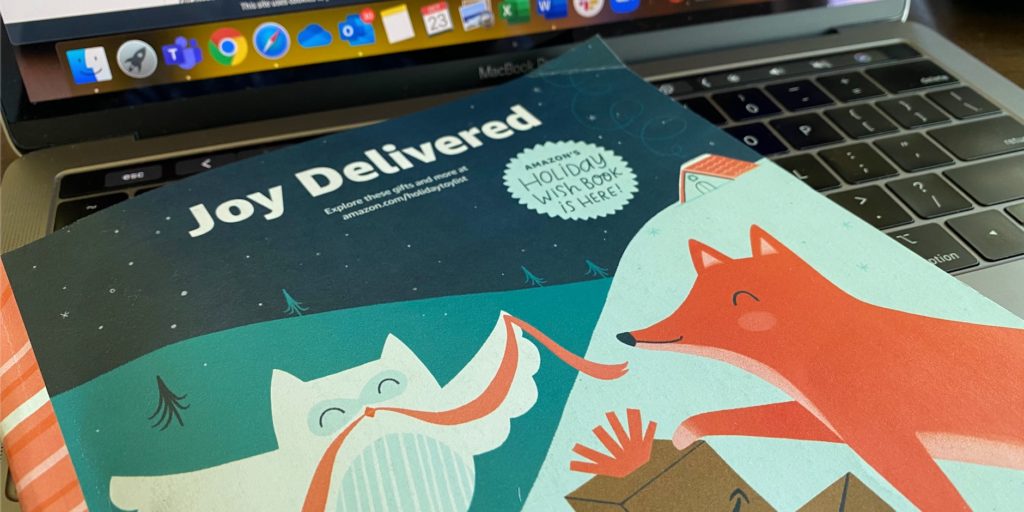 Until the next episode, be safe and healthy, PNR friends.
Subscribe to PNR: This Old Marketing at Apple Podcasts, Google Podcasts, Stitcher, iHeartRadio, Spotify,or wherever you listen to your favorite shows.
Sign up for Joe's Random Newsletter at JoePulizzi.com. His new book, Corona Marketing, is now available. Follow him on Twitter @JoePulizzi.
Look for Robert's newsletter at The Content Advisory. Follow him on Twitter @Robert_Rose.
Posted October 16, 2020 in: Event by Monina Wagner
---