My career did not start in content marketing. But as I spend more and more time at CMI, one thing is clear. Women are behind some of the most innovative and inspiring content marketing projects.
For International Women's Day, it only seems appropriate to honor these marketers – champions of today and the trailblazers empowering our next generation of female content professionals.
Why celebrate women in content? We can learn from them. We can emulate them. They deserve recognition. Our industry will not reach its fullest potential until it reflects the diverse audiences we serve.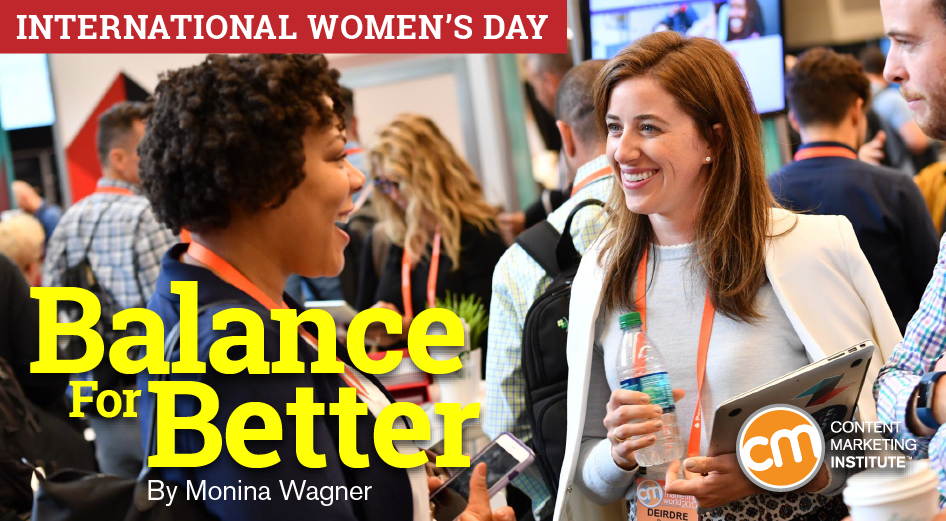 This week, I interviewed an impressive group of women. I read details of women who are thriving and making an impact in content marketing. Their experiences will leave you hopeful and proud of our industry.
Women have overcome odds
Some of the most accomplished women did not always start that way. They faced challenges and obstacles before arriving where they are today. Fortunately, they have also witnessed change.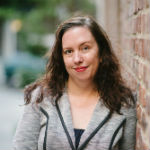 Erika Heald: The second week of my first content marketing job, I was sent to a huge industry trade show. I was horrified that when a client patted my ass and called me "honey" and I told my boss (also a woman), she told me "That's the way it is. Deal with it." Happily, I've gone on to find plenty of work environments where women are treated with respect.

Kathy Klotz-Guest: It has changed. When I was in tech, I'd often be the only woman in my group outside of PR, which has a lot of women. I was also an analyst at Gartner (what? I know!) and I ran a service when there were a few female analysts. I've seen more gender parity lately, although not as much in executive marketing roles. We are seeing changes there and that's good. Tech still has some distance to go to achieve gender parity, though, and while I think it is changing; it's just not as fast as I would like. I bend towards optimism. And yes, this is an occupational hazard.
Challenges because of my gender? Sure, as you'd expect. There were definite challenges along the way. I used my humor and I think that eased some of it. Though, I have some very interesting stories that I have assembled and used in a one-woman show…because I was the often one woman in marketing at my company! Joking aside, I have started sharing these stories on the stage and in my work. This was before #metoo….so yeah. I have many stories that I am sure many women out there could relate to. I smell another book coming! I see change today and I am encouraged by it.

Tameka Vasquez: I've worked for technology companies nearly my entire career to date, serving industries like financial services, legal, advertising, publishing, etc. Majority of my work spaces have been male-dominant, but I hadn't really noticed it until I tried to move up into middle-management. The reason it became noticeable at that point is primarily because I wanted to find mentors and people whose paths I could emulate. I also wanted to find people who I felt shared interests outside of work that I could build more authentic connections with. While I was fortunate to find a couple of men who played those roles for me, it was always my preference to secure such relationships with women to avoid any negative perceptions or risks. I've had positive experiences that I am grateful for, but this is a consideration I do not take lightly.
Women helping women
A recurring theme I heard is how female marketers had a responsibility to build each other up. The women often found equally inspiring female peers. These relationships were key in advancing their current achievements.

Julia McCoy: Back in 2011, I had a much more male-dominated client base. About 70% male, 30% female. Today, it's more of a 60/40 split, and I'm happy to see (and interact with) more talented women in executive marketing positions today than I've ever seen in the past eight years of running my agency. The landscape has definitely evolved today from back then to include more women in executive positions, which I'm thrilled to see. In my own agency, we have a woman-dominated workforce. The women I have the honor to work with today in my team are incredible, multi-talented people! Thankfully, I can't say I have ever had any serious issues gaining clients or trust because of my gender. I have also found that poor treatment from clients, the few times I have encountered it (more so in the early days when I was charging less), really wasn't gender-specific. Both women and men were the culprits when I had a severely bad interaction and had to sever client ties. That's why I'm all for us women getting behind each other more.

Michele Linn: To be honest, I have always felt fortunate to be a woman in this industry because I have been surrounded by other thoughtful, honest, and helpful women. No matter where I have been in my career, I have had one or more cohorts of women who were my confidantes (here's looking at you, Savvy Sisters). I could ask these women ANYTHING. It's felt serendipitous and magical at the same time.
Tameka:All of us who are rising and actively lifting as we climb are making the industry more gender-balanced. Representation matters. Diverse voices matter. Outside of work, I am a professor of marketing and my MBA students often reach out outside of the classroom for advice and use me as a sounding board. I pride myself on being a representation of what is possible with consistency, drive and expanding talent. If I've influenced even if just one young woman to take a step she otherwise wouldn't have, then I've done my part.
Marketers who are taking action
The theme for this year's International Women's Day is #BalanceforBetter. The organization is calling for a more balanced workplace. I asked the women to tell me about marketers enacting real change in our industry. Each spoke highly of both men and women leading the charge in closing the gender gap. 
Kathy:Who is one person making content marketing a more gender-balanced industry? I give credit to Ann Handley because she has also made gender (and racial) parity at her conference and in the business of MarketingProfs a priority. I see the folks at CMWorld doing the same thing – Joe [Pulizzi], Robert [Rose] – they knew it was important and they made it an intentional goal. I say more conferences and businesses should have advisory boards with womens' voices present so that they have influence in policy-making and direction. The research is clear…companies with women involved in strategy and policy do well financially. And women want to see womens' voices and experiences reflected from stage. There's a reason for that: diverse perspectives and ideas are super important as we know.
Erika:Ann Handley is the most well-known (and first!) Chief Content Officer. She is always a champion of diverse voices in our industry. I'd also like to give a shout-out to Joe Pulizzi for making strides to ensure the annual CMWorld conference improved its speaker gender balance.
Julia:Huge shoutout here to Alexandra Tachalova and the community-focused, people-first marketing event/publication she's built at Digital Olympus. I have never seen someone in a place of expertise and authority online, with a voice on high-level guest blog platforms, more active on behalf of making content marketing/SEO a more gender-balanced, humans-uplifting-humans industry. She built several expert roundups (not your usual generic ones, real, valuable ones) and puts in a ton of work to create a piece with insights from a variety of real people in the scene. Inclusion is high up in her priorities. In fact, right now she's working on a new, massive list of female marketers for Search Engine Journal this year that has gotten a ton of traction and visibility on Twitter before it's even out.
Michele:There isn't one person I can point to. Rather, I think there is a lot of power in this community of people who consistently build each other up, share opportunities and provide advice. These same people are also getting outside of their comfort zones, trying new things, and celebrating the achievements of all marketers. The CMWorld community is a GREAT example of this!
Fun fact: Ann Handley was the recipient of CMI's inaugural Hero Award. The award was created to recognize an exceptional leader in content marketing. She was honored for her work as an author, speaker, chief content officer and industry pioneer.
Final thoughts
As we observe International Women's Day, I take comfort knowing gaps are closing. I just need to look around when I'm at Content Marketing World. Since CMWorld's inception, the percentage of female speakers has increased each and every year. Partly because more women speakers are stepping up, but also because our team led by Stephanie Stahl, following Joe Pulizzi's lead, is going out to find new speakers and new voices. I know CMI is not alone in these efforts. The industry has taken definitive measures to strengthen the presence of women. And its effect is making a positive difference for female marketers everywhere.
Who are some outstanding women in content marketing that deserve to be recognized? Who are some women or men you know working to create better balance? Let us know in the comments below.
Want to meet these incredible women? They're all speaking in Cleveland this September. Register now to hear how they are taking the Content Marketing Worldby storm.
Posted March 8, 2019 in: Event by Monina Wagner
---