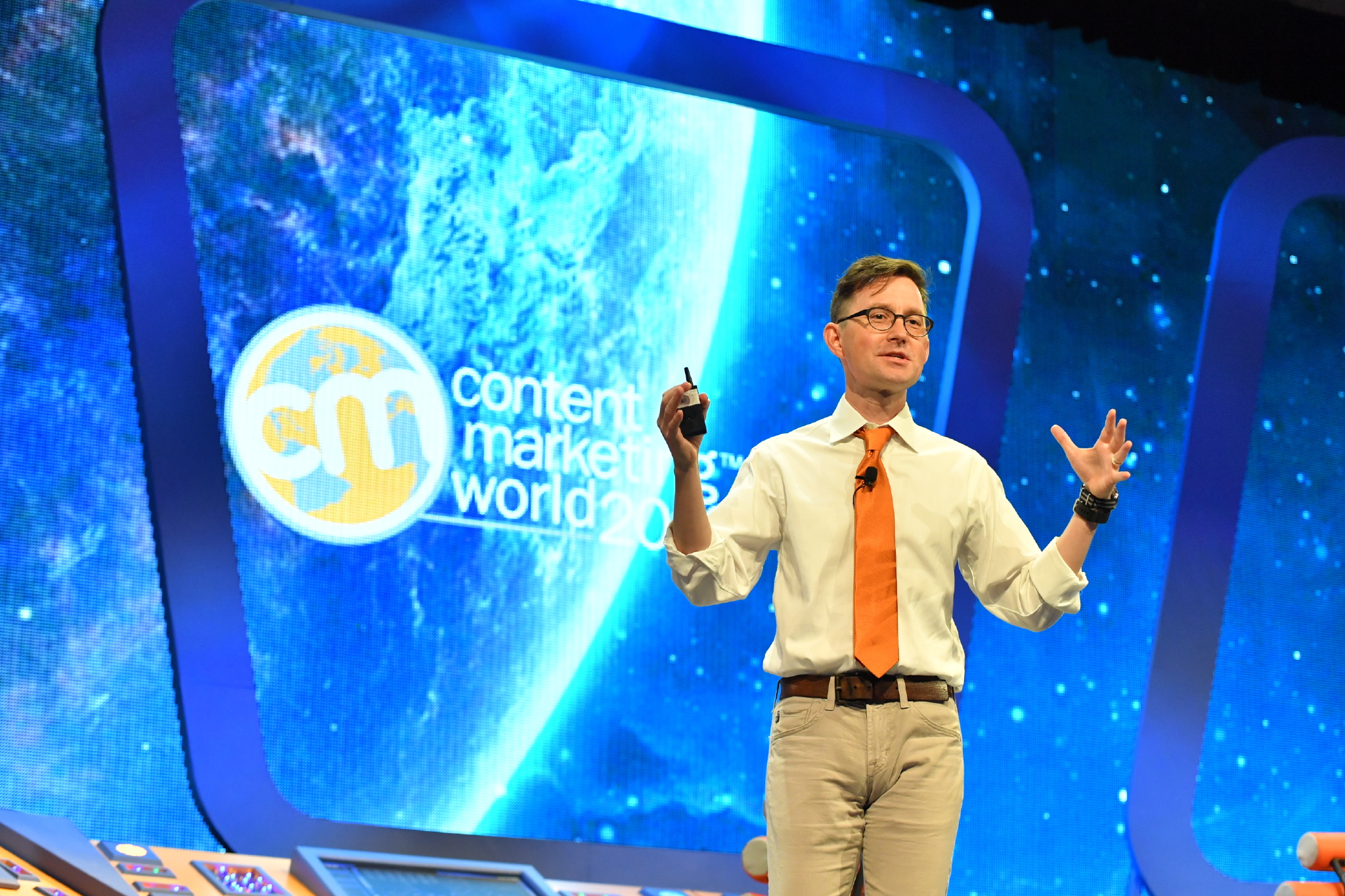 If you're going to take advice from someone about how to drive traffic (and business) to your website, you might want to listen to Andy Crestodina.
Andy, co-founder of Orbit Media Studios, typically won't tell you to get a new website; he'll help make the site you have better. Sounds good, right? He shared his thoughts on how to Make Friends, Rank High and Get Famous Online at Content Marketing World 2016. Here's a portion of that talk:
So many ideas. Here are a few I would highlight:
The best content doesn't win, the best promoted content wins
Andy shared research from BuzzSumo and Moz that found 75% of content earns zero links and 50% of content on Facebook gets 2 or fewer interactions
Andy's take: most of the stuff we do doesn't work
The New York Times doesn't have a list of the best books – they have a list of the best selling books, Andy notes
Create your own research and be the original source
If you want to create content that earns high levels of shares and links, Andy recommends concentrating on two things: strong opinions and original research
There are three ways to produce research: observation, aggregation and surveys
Look for questions that haven't been answered and find a way to deliver the answer
Find the missing statistic for your industry
Discover what people often say but rarely support (with data) in your industry
That sound bite is out there, And says, just waiting for you to create it
Find it, create it and it will likely be the best performing content you'll create all year
In the area of strong opinions, Andy has taken a stand or two himself. In one of his better known recommendations, he suggests that brands not use those social media icon links that are shown at the top of so many sites today. "The most prominent thing on your website," Andy says, "should not be an exit sign."
Andy also said: "Strong opinions lead to links and research leads to shares."
I would add this: listening to Andy Crestodina leads to inspiration.
If you want to learn more about the critical topics all marketers need to know when adding content marketing to the mix, like improving the performance of your online content, learn from the experts like Andy. Come to Content Marketing World 2017, September 5-8 in Cleveland. Code BLOG100 saves $100! Register today!
Posted August 30, 2017 in: Event by Mike Myers
---