Are you an avid reader? Love great marketing books? Want to connect with other content professionals? Join the CMWorld Book Club. Participating is easy and free. Our group meets in the CMI Slack workspace.
We take a look at books that will inspire and challenge you. They will strengthen your content marketing. Whether for business or pleasure, these books have been cherry-picked by members of our savvy community. The best part? These smart marketers lead each discussion.
Do you have a book suggestion? Email us your idea. It could be our next title. Then drop by the CMWorld Slack workspace to officially join. Create an account. Meet authors. Ask questions. Share your thoughts and add to the powerful conversations.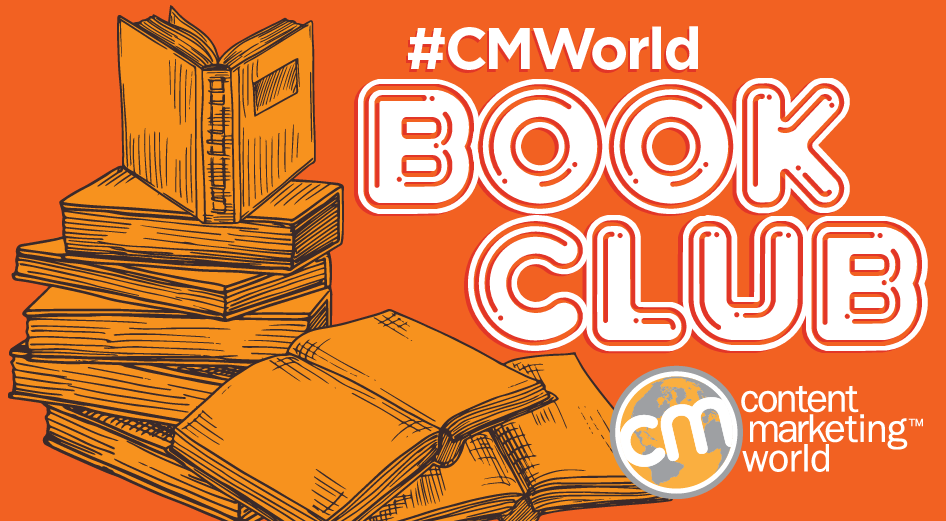 Current Book Selection
Wednesday, October 26th  – 12:00
The Content Puzzle …And The Missing Piece by Andi Robinson
Previous Book Selections
Superfans by Pat Flynn
Recommended by Ashley Baker
I feel like we've all wondered, at some point or another, how to get an audience hooked on our brand. But instead, we continue to count followers and engagements, chalking up "superfans" to the big brands like Nike. I chose this book because no matter how "boring" your product or how few followers you have, we can all learn something from the superfan mentality. I'm excited to dive in and understand how to convert customers and followers into my brand's superfans.
Building a StoryBrand by Donald Miller
Recommended by Ali Orlando Wert

I chose Building a Story Brand because it has greatly influenced the way I approach messaging in all of my marketing work. I believe that any great content marketing has to first be preceded by excellent positioning and messaging: and the StoryBrand framework provides a simple, easy-to-follow, and proven framework to help you get there.
Content Inc. by Joe Pulizzi
While many of us read the first edition of this book from Content Marketing Institute founder Joe Pulizzi, the updated edition includes enhanced coverage of platforms like TikTok, SnapChat, and Instagram, more practical how-tos, and current examples of companies that have successfully implemented the Content Inc. strategies.
Stories that Stick by Kindra Hall
Recommended by Masooma Memon
I selected Stories that Stick for a simple reason: stories are a memorable way to gain our audience's trust (an essential prerequisite for all marketing today) but not many of us know how to tell stories. Or, at least, good stories. But Hall promises to teach us how, which is why I couldn't resist not reading the book.
Writing Without Bullsh*t by Josh Bernoff
Recommended by Emily Phelps
Most of us assume our business writing is clear and compelling, but who among us hasn't shot off an email or memo without proofing it first? We're inundated with opinions, to-dos, and mixed messages, with the average office worker receiving 120 emails a day. Refusing to contribute more static to the noise, I picked up Josh Bernoff's Writing Without Bullshit and was immediately struck by how intuitive his advice was. In fact, I assumed I'd already been implementing many of his principles. Then I reread some of my previous work. Oof. The reality is jargon, weasel words, and quite frankly, bullshit, creep into our emails, web copy, and reports, and it wastes our readers' time. I chose this book because we are the perfect group to not only create bold, honest, and clear writing, but we are also the perfect group to influence others to do the same. 
UnBranding by Alison and Scott Stratten
Recommended by Ben Rome
I chose UnBranding partially because I love Scott's style of storytelling – it's the absurd, the head-scratchingly "huh" stuff that makes you stop in your tracks and realize you just had a lesson smashed into your brain. With innovation happening on a weekly-daily-hourly basis, it's a challenge to maintain momentum with all that us marketers, communicators, and content people have going on. Hopefully, you'll gain at least one "OH YEAH THAT'S RIGHT" moment to help you out of whatever creative jam you're in. Or, you know, use it as a table prop to show how 'hip' you are as a content professional. (Yep, that's my low bar. It's already exceeded; this book is face-slappingly awesome.)
The Will to Die by Joe Pulizzi
Recommended by Jeremy Bednarski
I don't read a lot of fiction books, but Joe Pulizzi had me hooked all the way through The Will to Die. I'm excited to learn about his process and inspiration in creating the story, the characters and tying in the marketing aspect so strongly. We'll also discuss his unique marketing approach to promote the book and what he learned from it.
Your Journey to Becoming Unskippable by Jim Kukral
Recommended by Jeremy Bednarski
Unskippable is a must-read for anyone struggling to gain traction with their career or content. We're inundated with content and messages everywhere, so it's harder to stand out. Kukral explains how to make sure that people not only want to hear from you but will seek you out. Pulling from plenty of examples, including his own experiences, he explains what it means to be unskippable. He describes how to approach your career and content to make it a "must experience" for others.
Marketing Rebellion by Mark Schaefer
Recommended by Jeremy Bednarski
I love this book because it finally acknowledges that marketers no longer have control. Consumers go out of their way to avoid ads with DVRs, ad blockers, even paying a premium for services with no ads. Instead of taking that as a clear sign, marketers try to find a way past these technologies to continue to force our ads on people. This book is finally leading marketers away from this for a more effective and less intrusive approach.
Marketing to Gen Z by Jeff Fromm
Recommended by Ben Rome
And we thought pivoting to market to Millennials was difficult? Even as we, as content marketers, stumble through that paradigm shift, there's yet another generation right behind them. And Gen Z (or "Pivotals," as the book defines them) looks to be one of the most driven, self-aware generations we've ever encountered. Even if your market doesn't encompass the next generation, this book is invaluable just for the research, insights, and ideas presented. There's a lot to consider here, if only to see what our world may look like in the next 20 years.