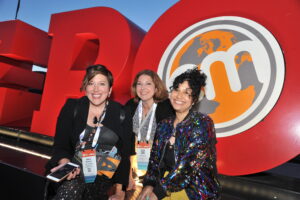 During Content Marketing World, you'll connect with a community of fellow content marketers eager to swap ideas that will spark new inspiration and keep your thinking fresh.
From our annual party at the Rock & Roll Hall of Fame to the CMWorld Running Club, check out the schedule of networking and events that are at the heart of the Content Marketing World experience.
Monday, September 12, 2022
Tuesday, September 13, 2022
Wednesday, September 14, 2022
Thursday, September 15, 2022
Get Social With Us
Connect with our community year-round by following CMI on social media!