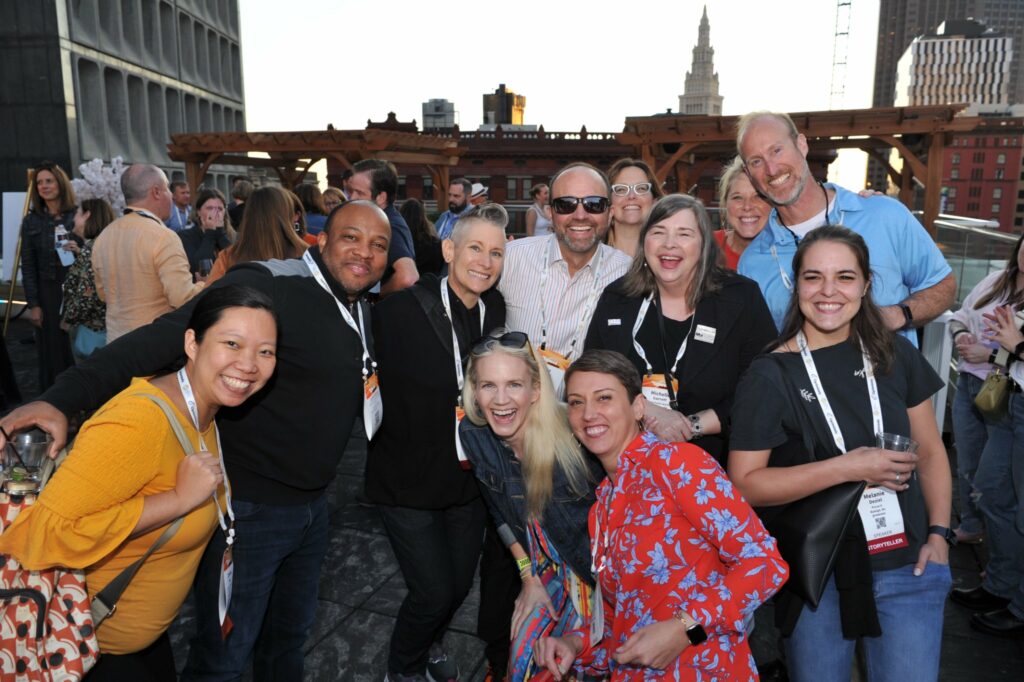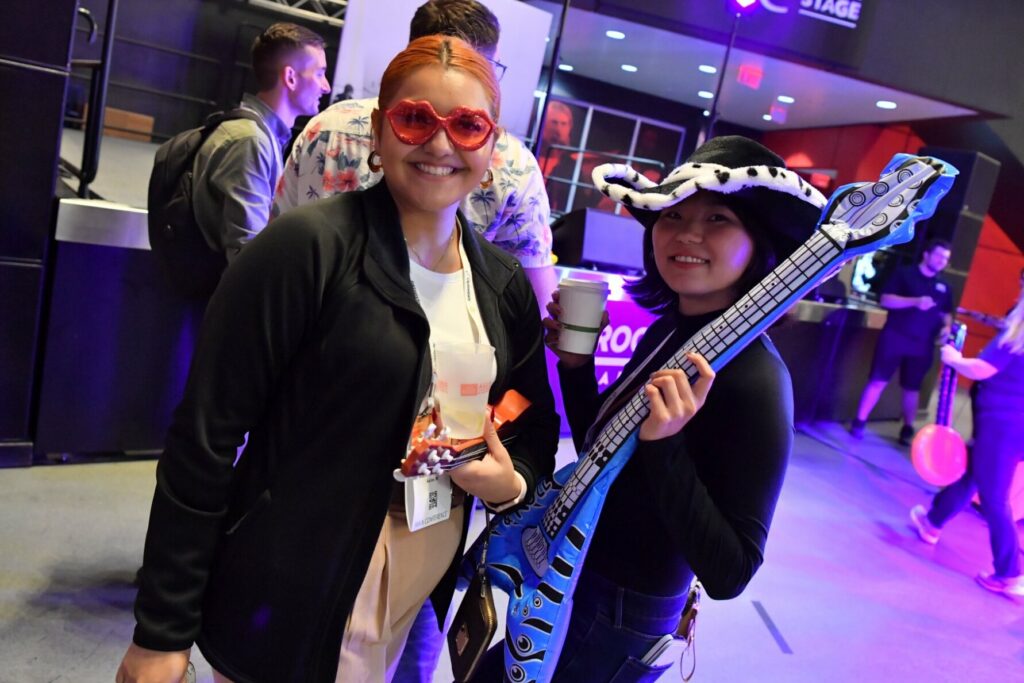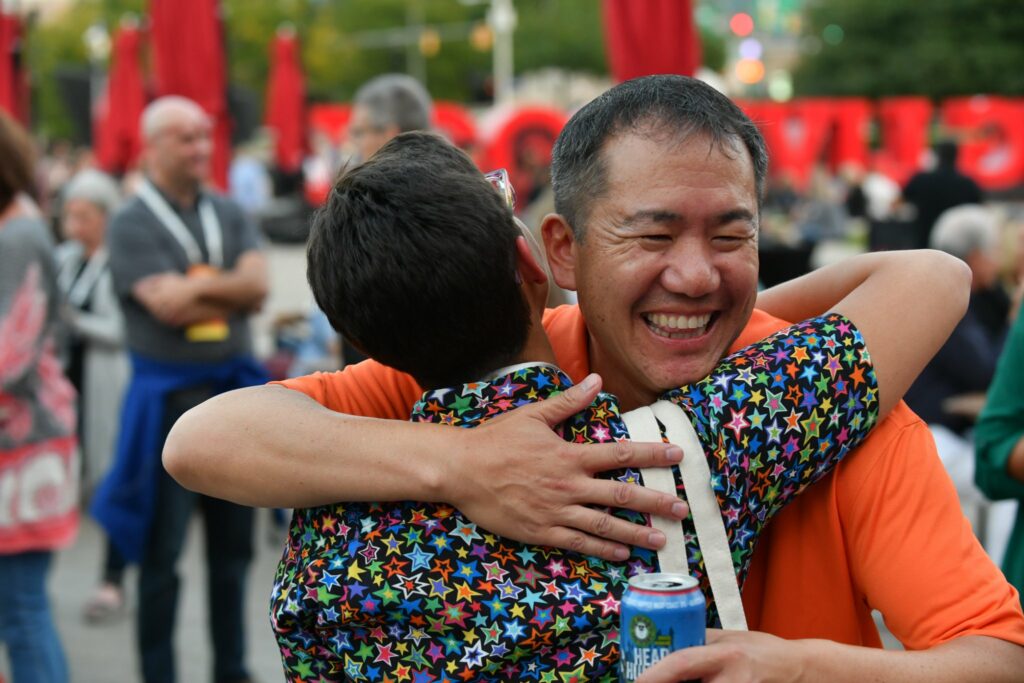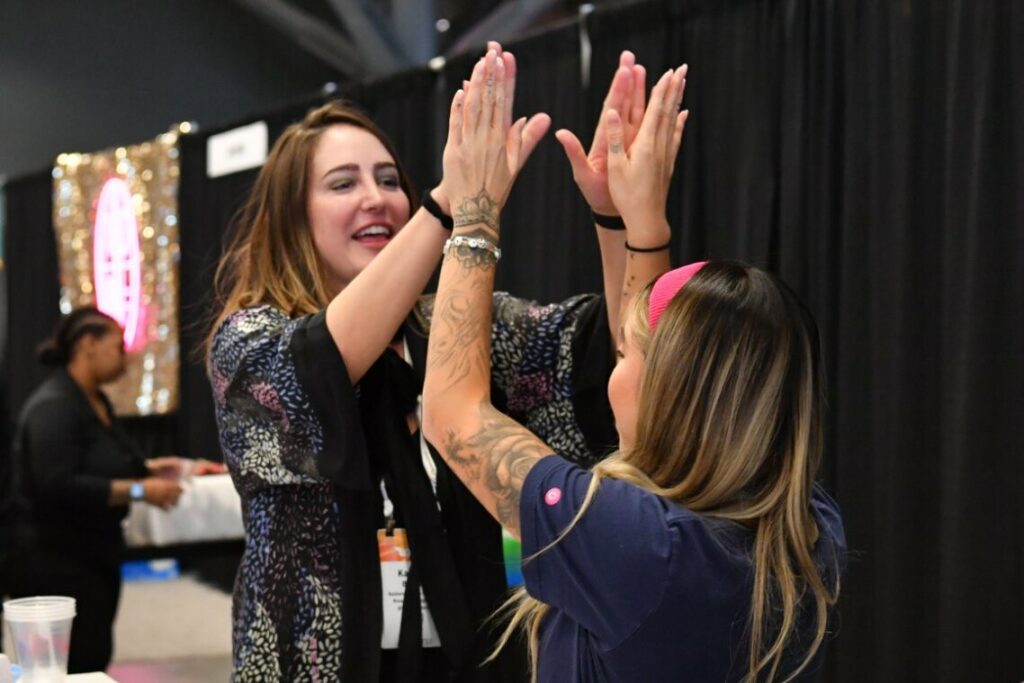 At Content Marketing World, you'll connect with a community of fellow content marketers eager to swap ideas that will spark new inspiration and keep your thinking fresh.

From our party at the National Portrait Gallery to the CMWorld Running Club, take a look below at the 2023 schedule of networking and events that are at the heart of the Content Marketing World experience.
Location: Lobby Bar at the Marriott Marquis Washington, D.C. (901 Massachusetts Avenue NW)

Meet the team and kick off CMWorld at this informal gathering (cash bar). It's a terrific way to get energized for a week of learning, networking, and fun!
Location: Meet in front of the Walter E. Washington Convention Center (801 Mt Vernon Pl NW)

Get some exercise and enjoy a scenic 3-mile run through D.C. Preview the route here.

Meet our team captain, CMI Creative Director Joseph (JK) Kalinowski, at the front of the convention center.
Location: Convention Center, 3rd Floor Ballroom

Kick off the day right with an all-levels yoga flow class. An experienced instructor will lead attendees through a 45-minute session to help clear our minds and get our bodies invigorated for a full day of learning and fun! Yoga mats will be available.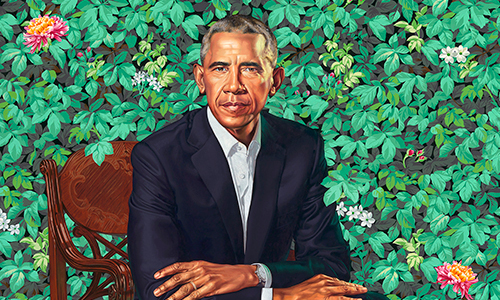 Location: National Portrait Gallery (8th St NW & G St NW)

Join us for a fantastic night of fun, food, and networking at the National Portrait Gallery. See what's in store.

Attendees will have full museum access (with the exception of the first floor Kinship exhibit), including the complete collection of presidential portraits as well as works from artists who have shaped the ever-changing story of America. Link to the museum map can be found here.

Be sure to wear your conference badge – it's your ticket into the party!
"CMWorld is more than an event. It's a community of professionals that come together in a way that always help me advance my game."
"People come to this event with real goals to do better work. I like that I can share my struggles and work through things with fresh eyes."
"It's so inspiring to be surrounded by so many people who care about content marketing."
"Content Marketing World has a kind of magic that makes us connect to the right people."
"The community is truly that, a very supportive, accepting, and enthusiastic group of people who are rooting for each other's success."
"I met so many people that I would now call a friend. These are definitely my people."
Use these channels to stay in touch with the CMWorld community between events.

GET SOCIAL WITH US

Follow @CMIContent on social media and join the conversation with #CMWorld.
Plus, join the community on Slack here for year-round discussion and idea sharing.

ASK THE CMWORLD COMMUNITY
Mondays at 12 PM ET

Tune in to this livestream show as CMI's Amanda Subler sits down with leaders in the community for insights and inspiration. Watch live on Facebook, LinkedIn, or YouTube – and catch up on the latest episodes here.