There are many ways to participate in Content Marketing World. We recommend getting familiar with the package options below prior to beginning your registration.
Regular Rate
through Sept 25
Click the pass name below to see the price.
Access to Keynotes and Breakout Sessions (Live)
Networking Events, incl. admission to the Opening Party
Breakfast and lunch on Wednesday and Thursday
Workshops and Industry Masterclass on Tuesday
Choice between one workshop, masterclass, or on demand access
On Demand recordings, powered by Streamly (post-event through Dec 31)
Click the pass name below to see what's included.
We offer discounts for groups of 4 or more – the more people who join you, the bigger your discount!


Groups of 4 – 9: Save 10%
Groups of 10 or more: Save 20%
You can register all attendees at the same time via our online registration tool. Once you add the fourth person to your group, the discount will automatically be taken off your total. Please email us at [email protected] if you have any questions.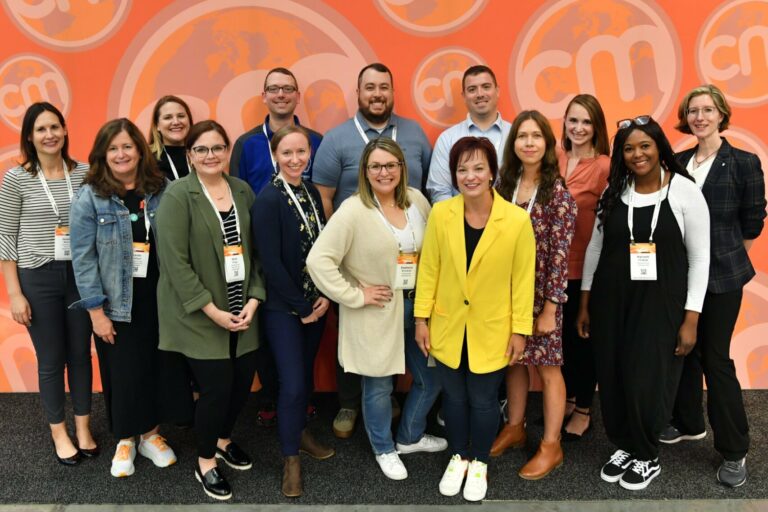 You may cancel your participation at any time but please be aware of the event cancellation policy listed below.
If you cancel on or before July 31, 2023, you will be refunded your registration fee less a 10% processing fee. In lieu of cancellation you may send someone else in your place. To request a refund, an email MUST be sent to 

[email protected]

 by July 31, 2023, 11:59pm EST.
If you cancel after July 31, 2023, you will not be eligible for a refund but still may send someone else in your place.
No refunds or exchanges will be made for pass downgrades.
Refunds cannot be issued on-site.
Refunds are not available for no-shows. If you are unable to attend the event, we recommend that you send a substitute in your place.
Please note that the conference program is subject to change including programming cancellations and scheduling. Content Marketing World is not responsible, and refunds will not be provided under these circumstances. 

All changes to registrations must be presented in written form. Email modification requests to [email protected].
We offer a limited number of discounts to approved non-profit organizations, minority-owned businesses, and those currently attending an academic institution. Please note only one discount code is valid per registrant. All prices are in USD. 

Your email address is required to complete your registration. We will use your email address to send you information about other offerings, including events, products and services, as described in the Informa Connect Privacy Policy. Please note that attendance at certain sponsored sessions or programs may require the release of your contact information to the program sponsor(s).

By registering for this event, you acknowledge recordings, video, and photographs are being taken during this event.

By participating in this event, you give unqualified consent to: Informa Connect, its agents, licensees to record, use and publicize your voice, actions, likeness, and appearance, in any manner and media, worldwide in perpetuity. If you wish to avoid being recorded, please do not enter this event.

By participating in Content Marketing World, you are agreeing to uphold the Code of Conduct.