Calling all agencies! Join us at Content Marketing World 2019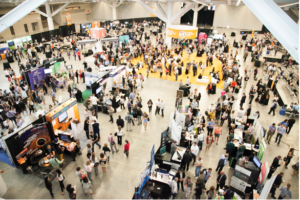 The 9th annual Content Marketing World conference and expo will be filled with sessions and information that specifically address key topics that agencies should know more about. Our agency track will once again focus on topics and speakers that are focused on helping you learn how you and your teams can make money and/or engage with new clients by offering content marketing services.
Clients want traditional advertising as well as content marketing. The question is, will it be you that they see as their amazing integrated agency or will it be your competition?
Last year, Content Marketing World partnered with agencies and agency groups/associations in an effort to help agencies bridge the gap between current agency core offerings and content marketing best practices. We're so confident that the agencies that invest now will grow and see the greatest return, that we're dedicating time and resources to agencies again in 2019.
In addition to a dedicated Wednesday agency strategies track at the conference, we're also adding in a Thursday branded content track.
Will you join us?
Here is just a sampling of the incredible content and speakers you'll experience at Content Marketing World 2019.

Drew McLellan & Susan Baier
Breakout Session – Wednesday
2019 will be the 6th year for The Agency Edge, the groundbreaking quantitative research series specifically for agencies, with this year's research including international respondents.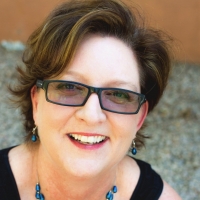 Questions they'll answer include:
What are clients looking for when they hire an agency?
What kind of role do they expect their agencies to play, and how has this evolved in the last five years?
What makes clients consider working with agencies (and vice versa) outside their own geography?
Do clients expect agency owners to be actively involved in their account?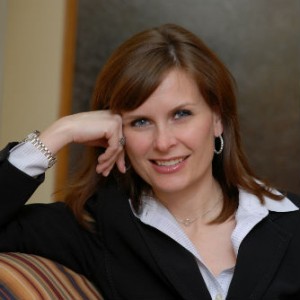 Gini Dietrich
Breakout Session – Wednesday
Blog posts, videos, livestreaming, podcasts, books, speeches, webinars, eBooks, white papers, and more. It gets to the point that all we do is market our agencies through content, with little to no results. What if you could grow your agency without doing more content marketing? Learn how to use content marketing strategically and sparingly so you can gain results from your efforts—and then turn around and sell the same to your clients.
Takeaways include:
Where to focus your time and energy
Which content works best for agency owners
Where and how to strategically place your content for best results
How to measure the efforts of your work and show a real ROI to your agency's bottom line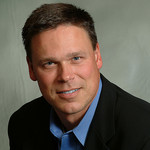 Tom Martin
Breakout Session – Wednesday
The sales prospecting approach for people who absolutely hate sales prospecting. If you despise cold calling, dread networking and feel like interrupting folks via their inbox and social media feed is a painful waste of time, then this is the session for you.
If you're ready to stop dreading and start enjoying your sales efforts, join Tom as he shows you how sales & marketing teams can leverage content — curated and created — to meet more people and close more deals.
Takeaways include:
Painless Prospecting — how to use content and conversation to make sales prospecting easy and enjoyable.
The three P's of successful prospecting — Proximity, Presence and Preference
How to move from Social Selling to Socially Selling
The three key hurdles you'll encounter and how to overcome them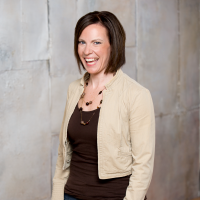 Melissa Harrison
Breakout Session – Wednesday
Let's have some real conversations as agency executives about how to manage expectations for growth. From pricing models to hiring the right staff and business development. This session aims to have a conversation about all the "other" things agency execs need to take care of and tips for managing it all between client work and billable hours.
Takeaways include:
Additional streams of revenue: Retainer-based, project-based and additional ideas
Staffing models, workforce stats and how to set up/deal with executive needs with limited budgets and/or resources
Business development: who's in charge and how can we be better?
General tools, tips and tricks: From HR platforms to internal committees, what are agencies doing – or should they be doing – to attract and retain top talent and clients?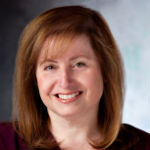 Sharon Toerek
Breakout Session – Wednesday
Agency leaders have full-enough plates, thinking about new business, talent management and healthy margins every day. But did you know that the lifeblood of your agency – your clients – can get into legal hot water and take your agency along for the swim? It's possible for agencies to share liability with their clients for things like copyright infringement or FTC compliance once a campaign goes live.
Takeaways include:
Identify the most common legal challenges in the agency's marketing campaigns.
Learn the strategies and proactive things agencies can do to avoid mistakes in marketing campaigns.
Get practical insight into legal measures your agency can take to protect itself from liability when legal issues happen.
Add value to your client relationships by knowing the potential legal pitfalls and how to help THEM avoid them too.
Robert Rose
Workshop – Tuesday (part of main conference plus or all-access packages)
We're living in a new marketing era. It's noisy and it's crowded. Your client's email inboxes are overflowing. Privacy regulations now abound. Web ads and pop-ups and social feeds are in your face. Your clients are tuning out. New competitors like publishers and software companies are clueing in. More content is no longer the answer.
We are going to help you create the building blocks for YOU TO DELIVER content marketing strategy services.
Takeaways include:
The State of Content Marketing – What it is, how it is succeeding, and how it is deployed both for your clients, and your business.
Anatomy of A Strategy Engagement – Learn the detailed methodology of how to deliver a Content Marketing Strategy Engagement and why this will create the follow-on projects that will create long-term clients.
Storytelling for Business – Master the framework and structure for how agencies can help their clients develop better content, that relay better storytelling.
The Suite of Content Marketing Services – Explore where you go through the different kinds of follow-on engagements, with examples, so that you know how to deliver them. We also review cost, resources needed, the level of complexity, and the competitive set.
Audience Measurement – Discover how to measure audiences instead of the content output. Actually defining and quantifying ROI for your client.
Visit our speaker page and agenda, as updates are constantly being made. Bookmark this page, as we'll continue to add to it as agency-specific programming is finalized.
Once you've registered for Content Marketing World 2019, be sure to take advantage of all the agency resources available to you right now:
FACEBOOK:
A private Facebook Group titled Content Marketing – Agency Forum, a space devoted solely to agencies interested in learning and talking more about content marketing, its impact on agencies, and more. Email us for that private link.
AGENCY DIRECTORY:
Are you looking to get your agency's name and capabilities in front of content marketers and brand marketing practitioners and leaders? Visit our agency directory for more.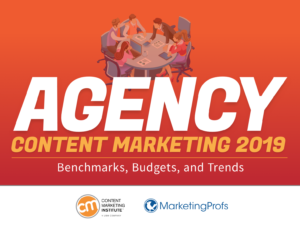 ANNUAL RESEARCH:
This January we released a report revealing how agencies use content marketing for business development and marketing their agency. A corresponding blog post discusses some of the implications of this report and what it means for agencies in 2019 and beyond.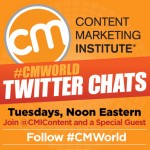 TWITTER CHATS:
Every Tuesday at 12pm Eastern we host our #CMWorld Twitter chat where we discuss hot button content marketing topics and invite some of the best in the business to be our guests. We've covered many topics of interest to agencies, including one recently with some of our CMWorld speakers on agencies and content marketing.
CONTENT MARKETING AWARDS:
Each year the Content Marketing Awards recognize the best content marketing projects, marketers and agencies. From Content Marketing World's main stage, we announce our agencies of the year, both small agencies (100 employees or less), and large (100 employees or more). Watch the videos below that showcase our 2018 finalists and winners.
SPONSORSHIP OPPORTUNITIES:
Get your name in front of 4,000 marketers at Content Marketing World, or look into other creative options for advertising your agency capabilities, such as CMI research, Chief Content Officer, webinars and more. Let us know how we can help you extend your visibility to our audience.