Are you ready for some fun?
Be sure to check the CMWorld Agenda for a complete list of virtual experiences, including live Speaker AMAs, Technology Showcases, trivia, and collaboration and networking opportunities.
Quick link for all our Sponsor Fun and Promotions at CMWorld
#CMWorld 2020 Happenings
CMWorld Bingo
This isn't your grandmother's bingo. There's no online caller. There are no colorful chips. Simply perform a task mentioned in a square then cross it out. Attendees have a chance to win several prizes, including a free All-Access Pass to Content Marketing World 2020! Get the details here.
Birds of a Feather
Some of the most powerful conversations at conferences take place in an intimate setting. We're ready to head to the table with our Birds of a Feather discussions. Grab a seat in a Zoom room with like-minded content marketers. There are several topics to choose from! Log back in to the CMWorld platform for the Zoom links.
Coffee and Conversation
The best way to start a busy week of content is to fuel up with caffeine. That's why we're hosting a Coffee and Conversation meetup on Tuesday, October 13. We'll gather in the exclusive CMWorld Facebook Group at 9 a.m. Eastern. Click here to find out how you can espresso yourself.
CMWorld Bookstore
The digital shelves are stocked with resources for professional and personal development. If that wasn't enough, our speakers are offering exclusive deals and perks for attendees. You can see a complete list here.
Women in Content Marketing Meetup
Calling all female content marketers! The Women in Content Marketing Group is hosting a meetup during Content Marketing World, and you're invited! They'll get together in the CMWorld Facebook Group at the end of the day, Wednesday, October 14. Come build a strong network of female professionals.
Community Snacks and Games (hosted by Maureen Jann and Erika Heald)
BYO food and beverages and play some games with CMWorld community members Maureen Jann and Erika Heald. They'll have marketing Mad Libs, old school bingo, unofficial Apples to Apples, and good company. Join the fun here.
Tuesday 3:45 pm Eastern/12:45 pm Pacific
Wednesday 4:00 pm Eastern/1:00 pm Pacific
Thursday 4:00 pm Eastern/1:00 pm Pacific
CMWorld Wellness
We are always looking for ways to encourage our community to stay active and healthy. This year is no different. Between keynotes, improve your focus with fitness and stretching. You'll also have a chance to prepare a nutritious smoothie in minutes. Talk about an energy boost!
CMWorld Running Club
A question we often get is "Where's a good spot to run at Content Marketing World?" In fact, we were asked it so much that CMI Creative Director JK Kalinowski started the CMWorld Running Club. The Club's going virtual this year and will be part of our parent company's Walk the World initiative. Let's keep our minds and bodies moving the entire week!
Explore Cleveland
Throughout the day, you'll be able to experience the sights and sounds of our favorite city. Watch for videos during the interactive breaks, and discover why Cleveland is the Content Marketing Capital of the World!
Virtual Dog Walk
Before you grab a leash and take your pup out, check out the virtual CMWorld dog walk. We love the photos speakers and attendees shared of their pets and walk routes. Look for them during our interactive breaks, and share a photo of you and your pet in our Facebook group or on Twitter using the #CMWorld hashtag.
Get Social
Are you following CMI on social media? We want to connect with you during Content Marketing World and beyond!
Sponsor Fun and Promotions at CMWorld
Be sure to check out the CMWorld Solutions Hub throughout the week. You can easily access the Hub anytime to peruse sponsor resources, watch videos, download assets, and more. The Solutions Hub is available at any time throughout the day. You can also chat with our sponsors during their drop-in times or schedule a 1×1 meeting by clicking on their calendar link. The drop-in zoom room booth hours are: 3-5pm EDT on Tuesday, 9-10am EDT & 3-4pm EDT on Wednesday and 9-10am EDT & 3-4pm EDT on Thursday. Learn more about their services and capabilities and take part in some great promotions and giveaways!

Brainrider
Got B2B marketing and content questions? Watch the Ask Brainrider series at brainrider.com/CMW and subscribe for future updates.
All subscribers will receive a gift. But, hurry! The first 50 subscribers will receive a special gift to GROW your content inspiration and brighten up your workspace wherever you are.

Hileman Group
Hileman Group is a group of smart, talented and passionate people who work at the intersection of marketing, creativity and technology to deliver innovative digital solutions. We know our best work starts with great data, so we're collecting the most up-to-date information in content marketing to give everyone the advantage. Take our pulse survey and receive real-time results, a full report with valuable insights and the chance to win a $50 Amazon gift card. You can find this survey by clicking on the Hileman Group logo above or by visiting hilemangroup.com/cmw2020.

Lucidpress
Win the newest Apple iPad! Participate in the Lucidpress Virtual Scavenger Hunt — find the answers to 5 questions and be eligible for a chance to win the newest model of Apple's 32GB iPad. Winner will be announced on the last day (October 16th) of CM World, as well as contacted via email after the show. Start the hunt here – https://bit.ly/3jCQWPl
Schedule a 15-minute 1:1 with Lucidpress and automatically get a Starbucks gift card!

MarketMuse
Stop by MarketMuse to expand your content marketing knowledge from the amazing speakers at Content Marketing World. MarketMuse is giving away marketing books from Andrea Fryrear, Joe Pulizzi, and Ann Handley. Be the first to try this NEW cutting edge technology. PLUS, you'll have the chance to win a free First Draft — AI-generated content as well as our swag bag!.

Modus
Modus hosts Q&A and Ask Me Anything Speaker Sessions and Booth giveaways!
Thursday, 9:00AM EST: Join Tim Riesterer, Chief Strategy Officer at Corporate Visions, to pose questions regarding their session, Account Expansion: The Conversations, Content & Collaboration that Grow Customers. We're also giving away 15 of Tim's book, The Expansion Sale.
Thursday, 3:30PM EST: Join Ardath Albee for an ask me anything session to get any questions answered you have about RevOps or sales content strategy or about her workshop, Use Serial Storytelling to Drive Demand for Complex Sales.
Giveaway: Visit our booth, attend a Q&A, chat with a rep, or download content and be entered to win a six-month subscription to Saloon Box (Because by now we'll all need cocktails).

NetLine
Stop by NetLine's virtual hub during Content Marketing World to automatically receive a digital copy of their 2020 State of B2B Content Consumption and Demand Report.
PLUS, you'll get entered to win a hardcover version of the report along with NetLine goodies. A handful of winners will be randomly selected to win the data-backed content marketing insights and quality swag.
BONUS: If you schedule a 1:1 meeting with NetLine, that will count as an additional 5 entries.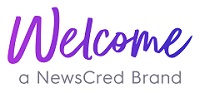 Welcome, a NewsCred Brand
Book a 1:1 meeting with Welcome – a NewsCred brand, and tell us more about your content operations goals for the chance to win Starbucks gift cards or Airpod Pros!

PureB2B
The first 20 attendees to meet with the PureB2B team in our Solutions Hub will receive a complimentary Content Marketing Toolkit that includes an editorial calendar, daily content journal, content program input brief, and white paper "How-To Guide on Content Marketing Strategy".

SEMrush
Come chat with us at our booth, or schedule a 1:1 meeting with us, to be entered into a drawing to win a BOSE bluetooth portable speaker!

Sitecore
One lucky winner who stops by our hub and engages with our content and/or reps will win an iPad mini or Samsung tablet!

Skyword
Skyword is giving away the ULTIMATE pandemic accessory… a Peloton bike! We're making it easy to increase your odds of winning with a variety of accelerators, including visiting our virtual booth, scheduling a meeting with our team, attending Skyword CEO Andrew Wheeler's session, tweeting a picture of yourself with our swag, and more! Follow Skyword on Twitter (@Skyword) during Content Marketing World for updates on how to win our Peloton giveaway!

Tailwind
We are giving away 1-1 consulting with industry experts and a Pinterest course leader. (Total value $2000)
Win time with some of the best social media trainers in the business –compliments of Tailwind! Grow Smarter on Pinterest and Instagram with our FREE videos, downloads, and toolkits. Every booth visitor is automatically entered to win one of our daily prizes.
Thursday Nail down your Instagram strategy. Prize for Thursday booth visitors is:
One-one consultation with Chloe Alysse, as she takes a deep dive into your Instagram account, studying your strategy, and offering her expert advice to grow your follower count, sales/commission, and engagement! Value $440

Vidyard
Vidyard is the video platform for business that helps organizations drive more revenue through the use of online video. Going beyond video hosting and management, Vidyard helps businesses drive greater engagement in their video content, track the viewing activities of each individual viewer, and turn those views into action.
Visit our booth and schedule a 1:1 meeting with a video specialist to be entered to win home studio kit including a Sony a6400 camera, green screen and more!
More from CMWorld!
Want to discuss the latest trends in content marketing and get advice from some of the experts? Each week at 12pm Eastern join CMI (@CMIContent) and a guest as we discuss key content marketing topics.
Simply follow #cmworld on twitter to join the conversation. See the full schedule and more info.
Are you an avid reader? Love great marketing books? Want to connect with other content professionals? Join the CMWorld Book Club. Participating is easy and free. Learn more.