CMWorld 2017 Networking & Entertainment Events
Monday, September 4, 2017
Meet and Greet with the CMI Team
6:30 pm – 8:30 pm
Eliot's Bar – Hilton Cleveland Downtown
100 Lakeside Avenue East
Cleveland, OH 44114
If you arrive early and have some free time Monday evening, come say hello to the CMI team. We'll be hanging out at Eliot's Bar at the Hilton Cleveland Downtown.
Tuesday, September 5, 2017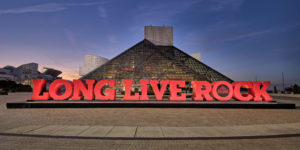 #CMWorld Kickoff Party
7:30 pm – 10:00 pm
Rock & Roll Hall of Fame
1100 Rock and Roll Boulevard
Cleveland, OH 44114
Join us for a fantastic evening of fun, food and networking at the legendary Rock & Roll Hall of Fame.
Sponsored by:

Wednesday, September 6, 2017
Cocktails and Networking
5:45 pm – 7:00 pm
G2 Crowd Expo Hall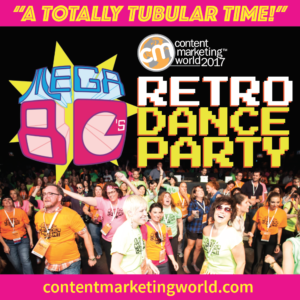 CMWorld Dance Party with Mega 80s
9:00 pm – 10:30 pm [Doors open at 8:30 pm, concert starts at 9:00 pm]
House of Blues
308 Euclid Ave,
Cleveland, OH 44114
You asked for it, and it's back! Be part of the CMWorld Retro Dance Party on Wednesday, September 6, 2017. The band Mega 80s will return and we want you to come decked out in your side ponytails, tube socks, fluorescent clothing, spandex, parachute pants…should we go on? Mega 80s, "The Ultimate 80s Retro Band" will perform for the CMWorld crowd from the House of Blues Cleveland main stage. Let loose after a long day of learning, network and dance with your new friends, and enjoy an energetic and fun night!
Sponsored by:


#CMWorld Afterparty
10:30 pm – 12:00 am
Hilton Cleveland Downtown
100 Lakeside Avenue East
Cleveland, OH 44114
If you are having a blast and aren't ready to call it quits, join us at the Hilton Cleveland Downtown immediately following our event at the House of Blues. It is sure to be a fun-filled party hosted by ScribbleLive. We'll have a DJ spinnin' the tunes on the 5th floor in the Superior Ballroom – join us for one more beverage before you throw in the towel!
Sponsored by:


Thursday, September 7, 2017
Evening on Your Own
The #CMWorld team has arranged some discounts on food and drink at area restaurants for Thursday, September 7th.  Please be sure to bring your #CMWorld badge or hotel welcome letter to the restaurants to qualify.
Destination Cleveland partners are offering specials to CMWorld convention attendees to make your experience in Cleveland all the more enjoyable. To participate, simply show your conference badge to any of our participating partners listed here soon to receive their exclusive offer anytime during your stay.
---
And as always please check out our CMWorld Twitter chats!
#CMWorld Twitter Chats
Want to discuss the latest trends in content marketing and get advice from some of the experts? Each week join CMI (@CMIContent) and a guest as we discuss key content marketing topics.
Simply follow #cmworld on twitter to join the conversation. See the full schedule and more info.