CMWorld 2021 Happenings
We're busy planning our 2021 event, and you can bet we'll have unique attendee experiences throughout the conference as well as special evening activities. From musical performances to dog walks to cocktails, Content Marketing World provides plenty of opportunities to network, relax, and soak up the local scene. Here's a look at offerings from previous events.
Let's Rock
Opening Night Reception
It wouldn't be a Tuesday night at CMWorld without a stop at the Rock Hall. Attendees have the entire museum to themselves to explore the permanent collection and special exhibits.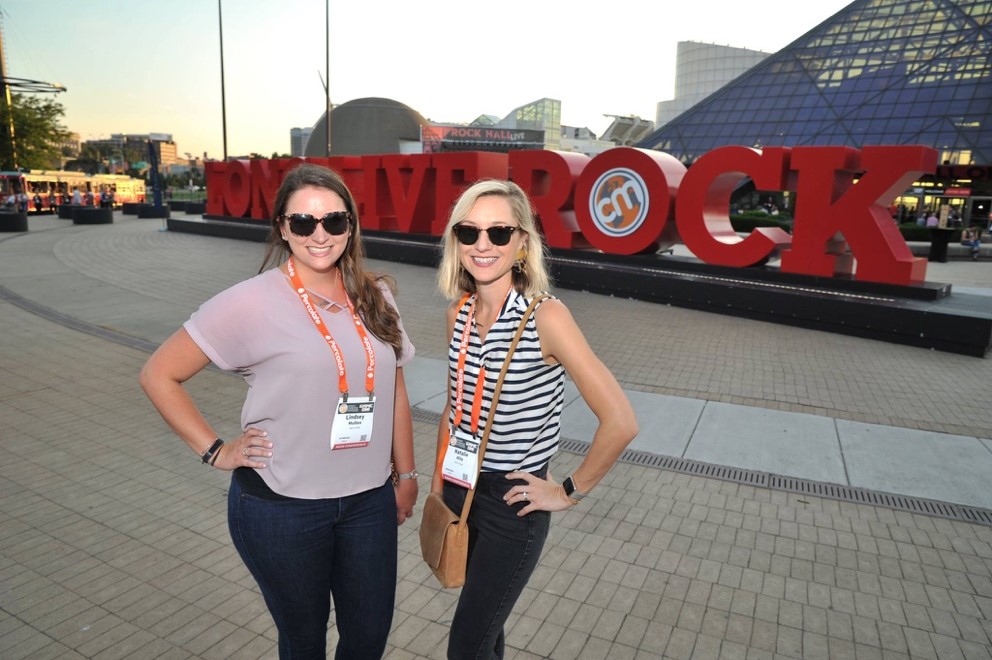 Legends of Rock
When we couldn't make it to the museum live, we arranged for the Rock Hall to come to us! A museum curator highlighted artifacts from a range of musicians. We ended the evening with live, interactive trivia.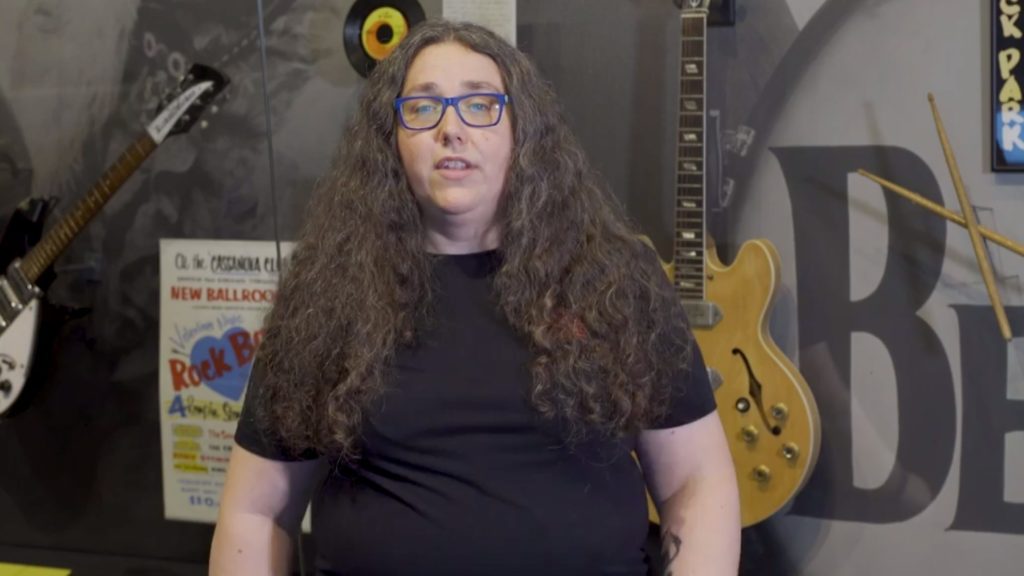 Paw-sitively Fun
Yappy Hour
For several years, we opened the CMWorld show floor to City Dogs Cleveland. The Yappy Hour provided cocktails for attendees and treats for our four-legged visitors. In exchange for a donation to CMWorld's charity of choice, attendees were given five minutes of belly rubs and sloppy kisses with the rescue dogs.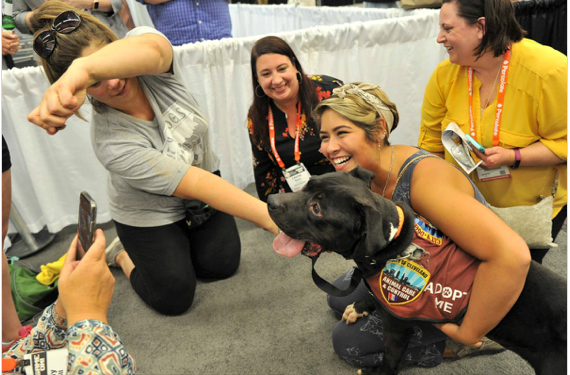 Virtual Dog Walk
Life may have been on "paws" in 2020, but that didn't stop our speakers and attendees from heading outside with their pets. During our interactive breaks, we joined them outside for a virtual walk.
Here's a Toast
CMWorld Happy Hour
Cheers! Happy Hour gives attendees a chance to leave the convention center to discover hot spots in the city. Most recently, we visited a Cleveland micro-brewery. The in-person meetup is a great way to meet others in an intimate setting.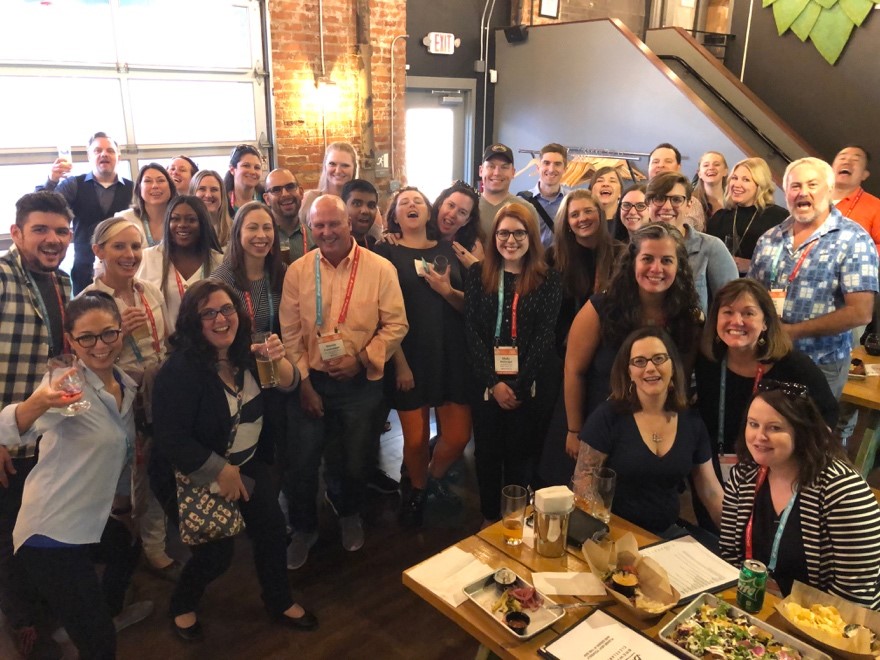 Coffee and Conversation
The best way to start a busy week of content is to fuel up with caffeine. That's why we hosted a meetup in the exclusive CMWorld Facebook, giving attendees a chance to mingle with fellow marketers.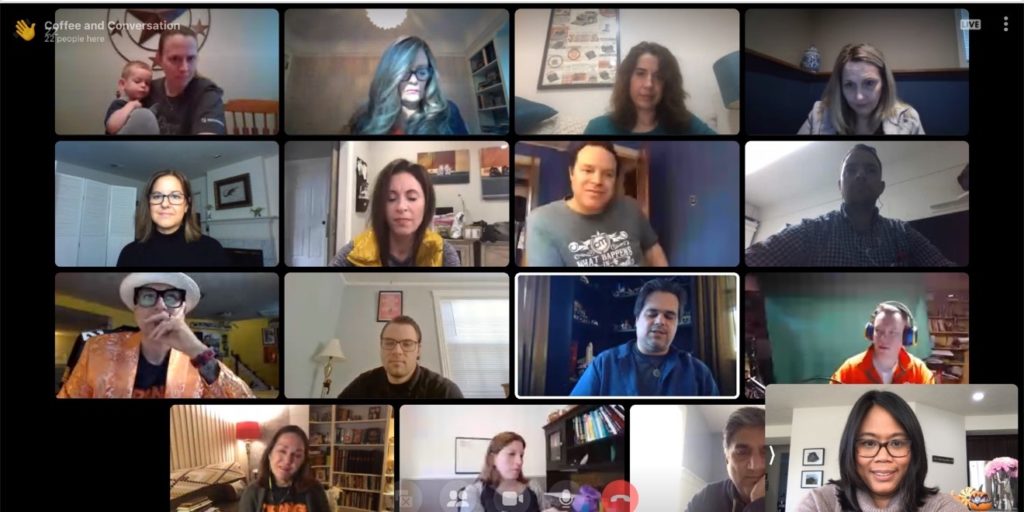 CMWorld Wellness
CMWorld Running Club
We keep our minds and bodies moving the entire week. This includes hitting the pavement in mornings in Cleveland. Since we couldn't be side-by-side, club founder JK Kalinowski planned attendee runs in every time zone.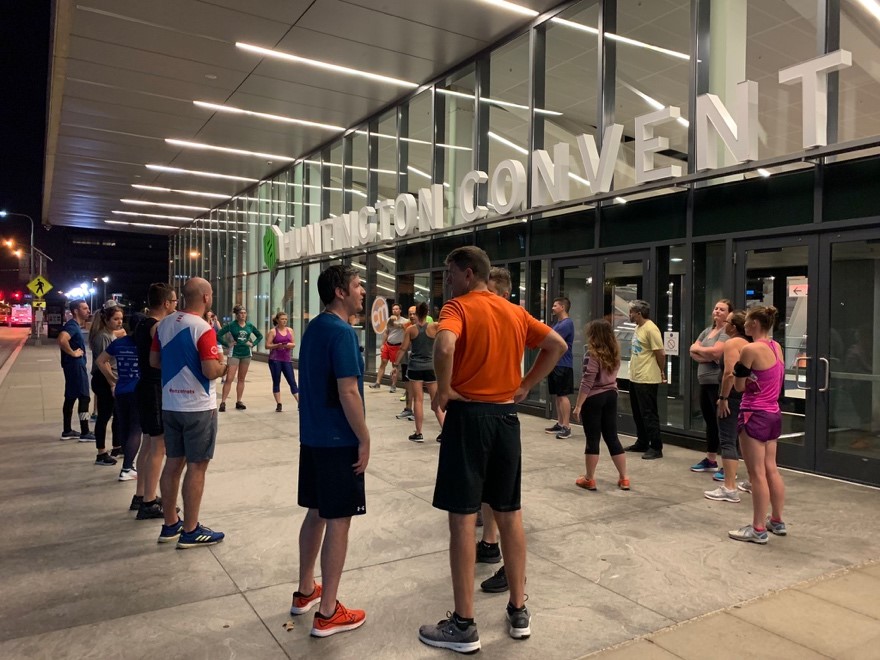 Yoga
We exercise mindful meditation to start the day. Between virtual sessions, we improve our focus with fitness and stretching.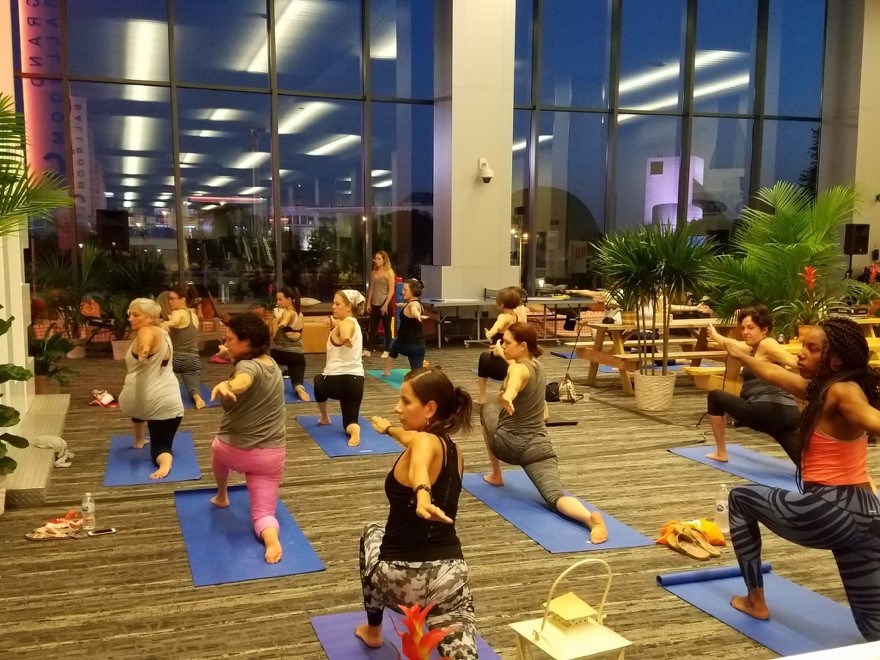 Want to discuss the latest trends in content marketing and get advice from some of the experts? Each week at 12pm Eastern join CMI (@CMIContent) and a guest as we discuss key content marketing topics.
Simply follow #cmworld on twitter to join the conversation. See the full schedule and more info.
Are you an avid reader? Love great marketing books? Want to connect with other content professionals? Join the CMWorld Book Club. Participating is easy and free. Learn more.
CMWorld Social Media
Are you following CMI on social media? We want to connect with you during Content Marketing World and beyond!